Basic Bookbinding Class at FIT - Part 2
I love books and was basically a self-taught bookbinder because I wanted watercolor sketchbooks with specific paper at affordable prices. But then my interest grew and I spent 2013 teaching myself to make one new book structure per month. It seemed like a great idea to take a Basic Bookbinding course at FIT to learn even more - and now the semester is over. These are the books that I made during my Fashion Institute of Technology (FIT) class. There were 9 structures, but I haven't finished the last one (several folded books), so only 8 different types of books are pictured here - some with two copies made the same way.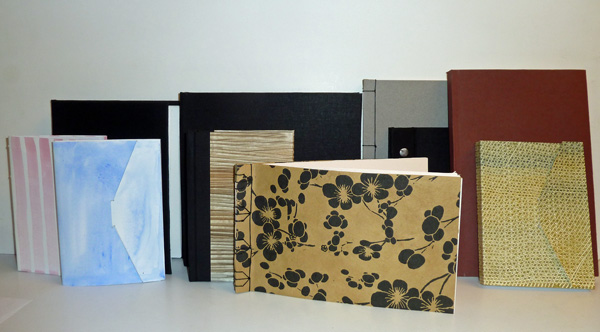 The first 5 types of books were already posted to the blog.
http://www.paperandthreads.com/bookbinding/
The following photos are of the last 3 types.
Book #6: Japanese Stab Binding - with two stitching Designs. These are easy books to make, but the binding doesn't allow the pages to open flat so I don't like them for drawing or painting.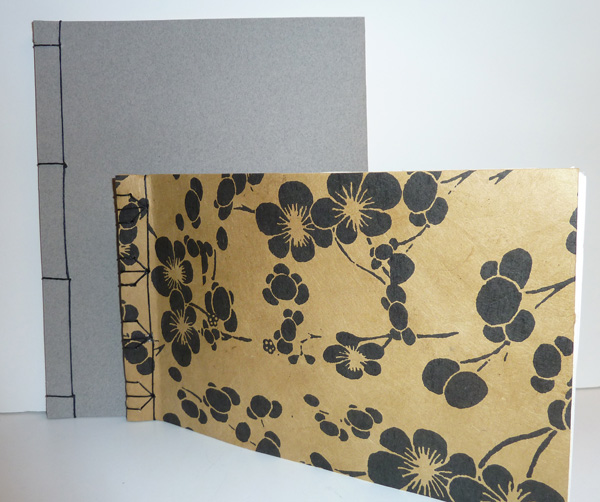 Book #7: Album Binding
This book is designed with extra room between the signatures, which are stitched to a book cloth hinge using a 5 hole pamphlet stitch. A book board hard case is made and the hinge is glued to the front and back cover. End papers are then glued to the inside of the front and back covers. This is a great structure for a travel sketchbook because it opens flat for drawing or painting and lots of ephemera can be glued in without overstretching the binding.
My book has 140 lb watercolor paper in the signatures and paste paper for the end papers.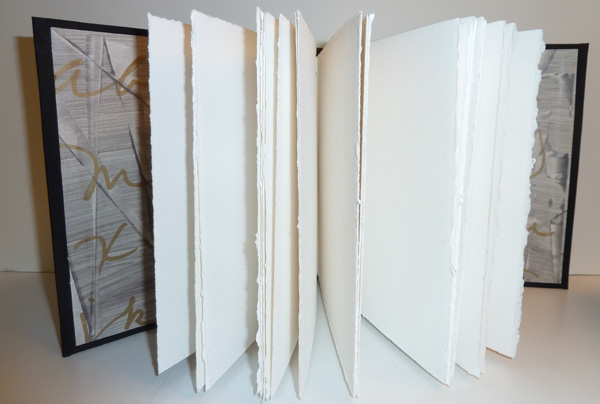 This is the view from above showing the spaces that left between the signatures where they attach to the spine - for later expansion.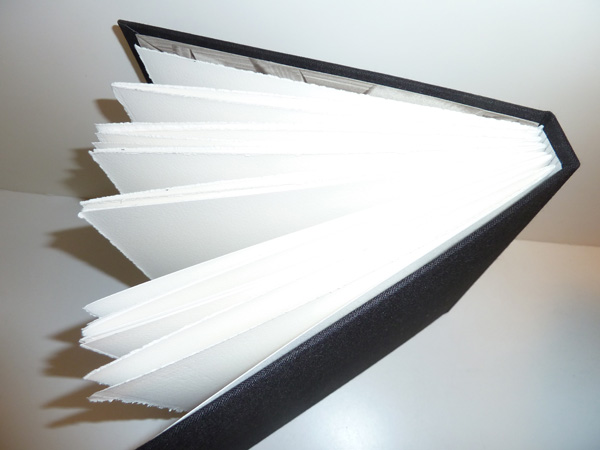 Book #8 is a Screw Post Portfolio, the only book structure that we made with single pages. Two boards are covered for the front and back of the book. Holes are then punched in the covers and pages and metal screw posts are inserted. The pages don't open flat, but the structure is a good one when putting together pages, photos, drawings, paintings that are on single pages.
The number of pages can be increased at any time by buying longer screws for the posts.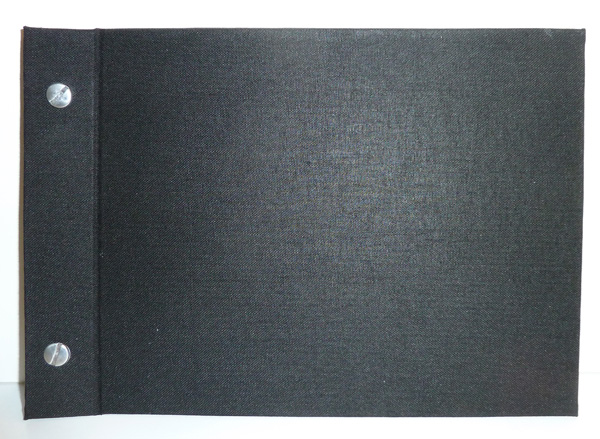 My book only has two pages in it because I just wanted to make a template for punching other pages.