Documenting Art Adventures-Remains of the Day
I took Mary Ann Moss' Remains of the Day online class in late 2010 and decided to use the book as a "scrapbook" for my Art Adventures with friends in New York City. This is one of my archivist tendencies that I love - and fear! Since then, this is what happened.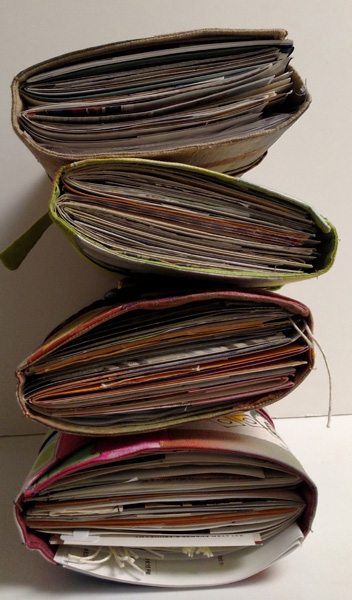 My new book for 2015 was just completed and here is the book - still skinny. I have many fabric scraps that I dyed while working out surface design methods. I chose a red and gold piece of fabric and then pulled all scraps that coordinated with it to make this cover. I finished the cover on Tuesday and Wednesday night selected a variety of folios for the pages. There are two signatures, each with 12 folios that are bound through the spine using a 5 hole pamphlet stitch. All of the topstitching on the cover was done with YLI Kaleidoscope metallic thread.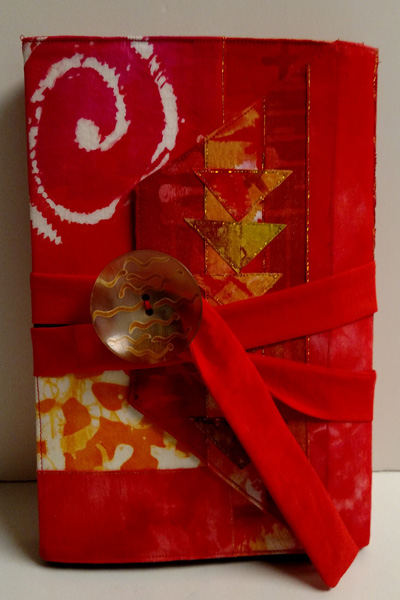 I add photos, drawings/paintings, business cards, art exhibit press releases, etc to the books, anything that documents how I spend my days with friends on art adventures. This is the book from 2014 - stuffed full of ephemera.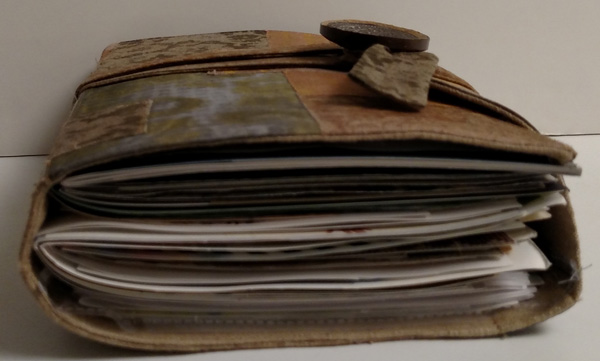 Here are a few pages - with flaps and pockets to hold everything I want to save and document.
The pocket contains some photos from the day on the Lower East Side, including the Tenement Museum. Gwen Diehn, the cold person in the middle, was visiting us from NC.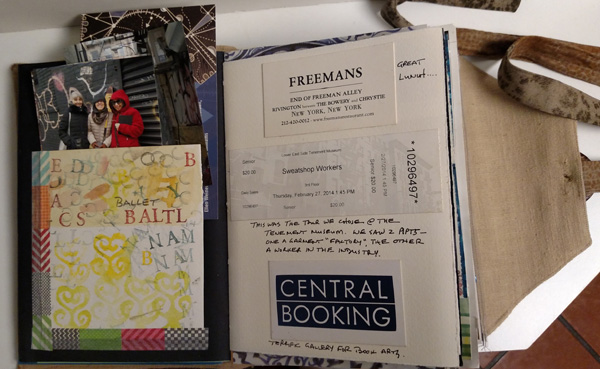 Our group went to Christie's Auction Previews for Modern Asian Art week: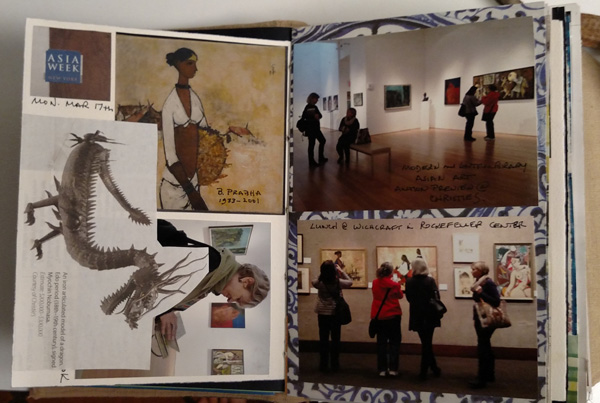 A Field Trip to the Katonah Museum of Art to see the Jasper Johns/John Lund exhibit and this was my composite painting of many of Jasper Johns repeated symbols.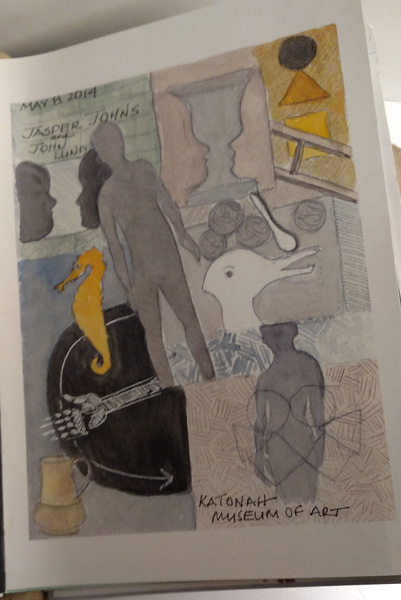 Opening Day of the Matisse Studio at MoMA. I think you can tell that we are happy to be there.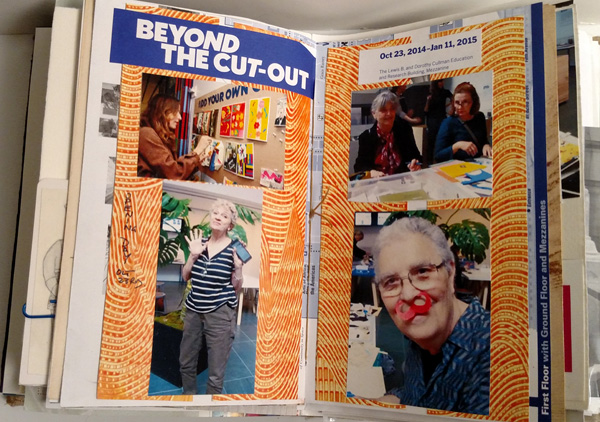 A rainy day in Chelsea seeing the amazing Picasso exhibits at Pace and Gagosian, Benedicte is on the left and Pat on the right. Teri, who is still working joins us when she can.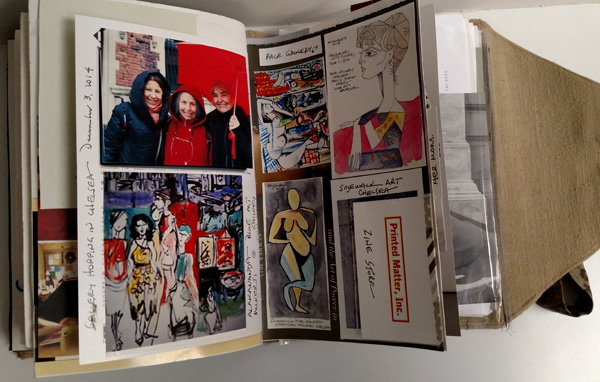 I am very fortunate to have art friends who love coming into the City from the burbs so we can both see wonderful art and make some art ourselves. Yesterday Pat and I sketched at Criminal Court (in Arraignments) with the NYC Urban Sketchers, then met Benedicte and Judy for Toulouse-Lautrec Figure Drawing at MoMA, followed by a bus ride downtown to see 2 exhibits at the NYU Grey Art Gallery and finally our annual dinner, including Teri who worked all day yesterday, to celebrate another year of our friendships.