9/11 Memorial Museum
I am devoting this blog post to the recent opening of the 9/11 Memorial Museum - with only one small drawing that I did there on June 9th for my daily sketchbook.
The following description of the 9/11 Memorial Museum was taken from the website:
"The 9/11 Memorial Museum opened on May 21, 2014. It is located beneath the
Memorial plaza. Visitors enter the Memorial Museum through a pavilion where two
steel "tridents"— remnants of the North Tower's façade — stand in the building's atrium.
The main exhibition space is located seven stories below the 9/11 Memorial at the
bedrock foundations of the World Trade Center. The Museum offers displays of
artifacts from the WTC and 9/11 attacks, interactive exhibitions, contemplative areas,
and programs that convey individual and collective stories relating the experiences
of survivors, responders, area residents and eyewitnesses. A memorial exhibition
honors the individual victims of the attacks."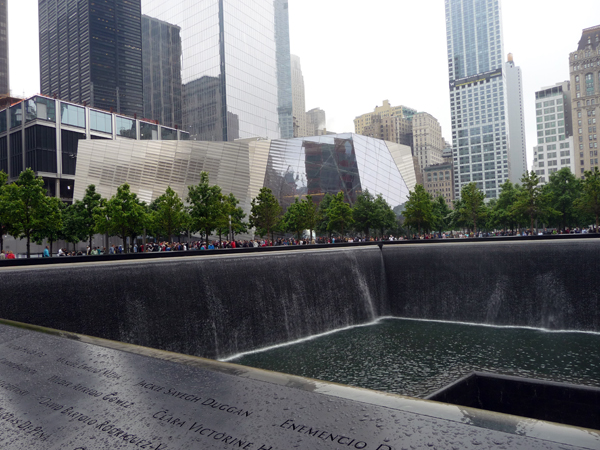 The museum is the low building behind the row of trees, between the Memorial pools that were created in the foot prints of the North and South Towers.
As soon as you enter the building you begin to descend stairs and ramps, past two of the original girders from the North Tower and adjacent to the Vesey St. stairway down which many of the survivors fled from the area.
I loved seeing artwork that was created to commemorate the event and the victims, including a 60 foot quilt that contains photos of the victims from both Towers, the Pentagon, and the Flight that crashed in Shanksville PA.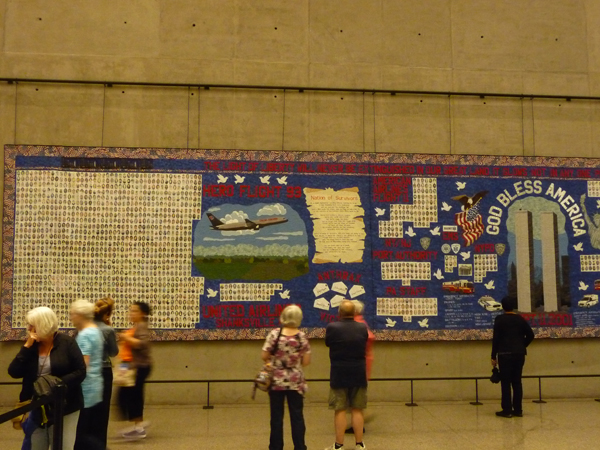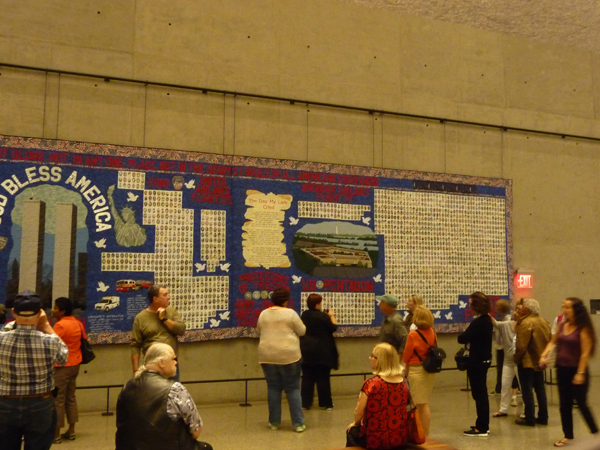 This tall ceramic urn, which was created by a University of Minnesota Professor and contains the names of
all of the Victims.
Vehicles damaged on 9/11 make up some of the artifacts within the museum.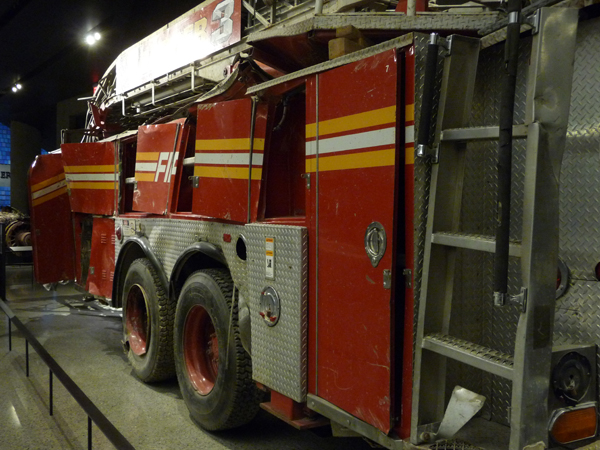 The bottom level, at the end of the ramps, has one wall which remains from the "bathtub" that was part of the foundation of the North Tower.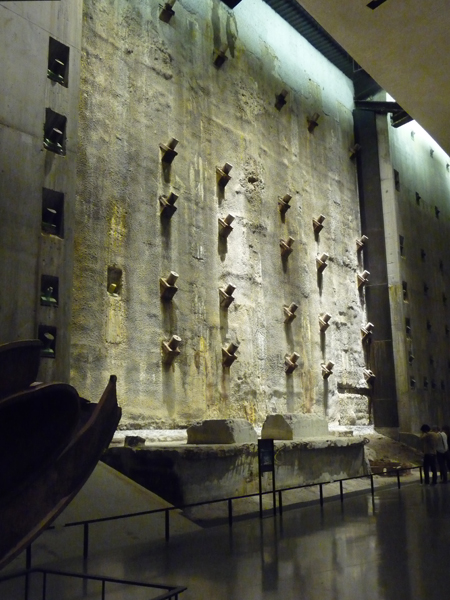 This area also contains a girder from the site of destruction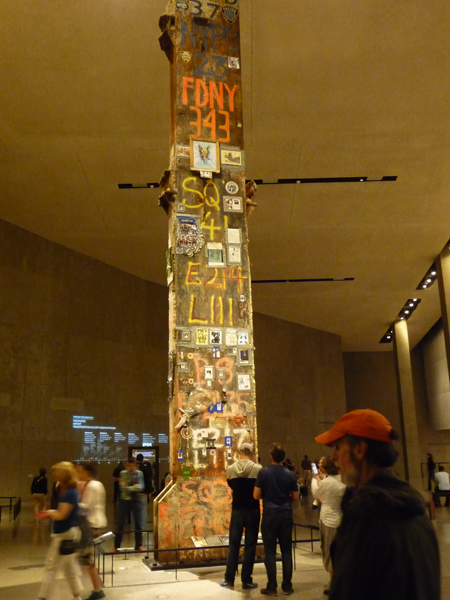 - and the main historical account of 9/11, the cleanup, and the building of the Memorial and Museum. The main exhibit is very well done will take several visits to look carefully at all of the photos, videos, and other displays.