Figure Drawing at The New School - Parsons
I haven't gone to a Figure Drawing Session since my FIT Course ended last semester. The Holidays were busy and then I started my Silk Dye Painting Class on the night I always went to the Society of Illustrators. So I was a little apprehensive about attending a new drop-in location on Friday afternoon, but my friend Judy paved the way.
They have 3 models who rotate the different sets of poses. The first model did 20 one-minute poses. YIKES! These have never been fun for me - and she struck such bizarre poses that in the middle I just drew her head. If you look at the right of these heads you can see that she literally threw herself on the floor and lifted up onto her shoulders with her feet in the air!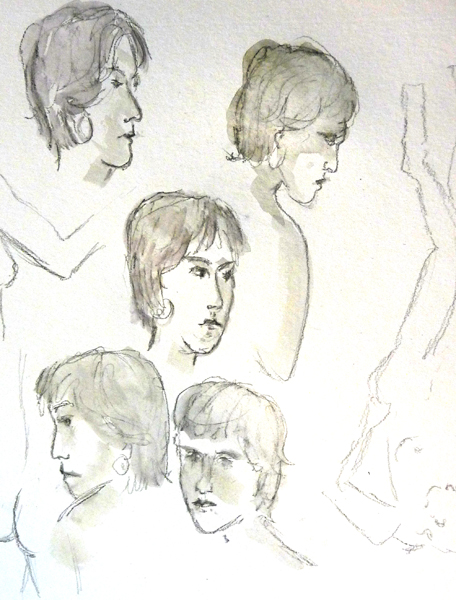 I already sketched the 2nd model 3 previous times - two at the Society of Illustrators and once in my FIT class. Familiarity, however doesn't necessarily make it easier.
Here are 3 five minute poses of Blaine - and one 20 minute long pose.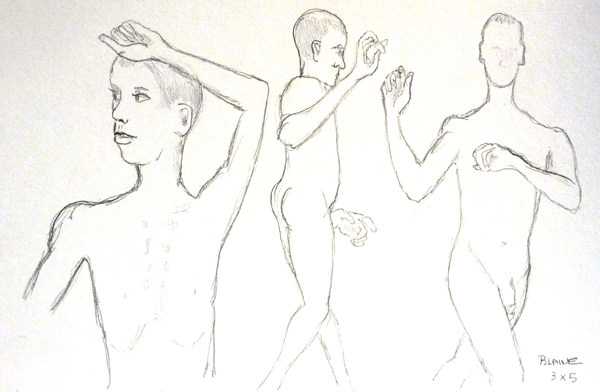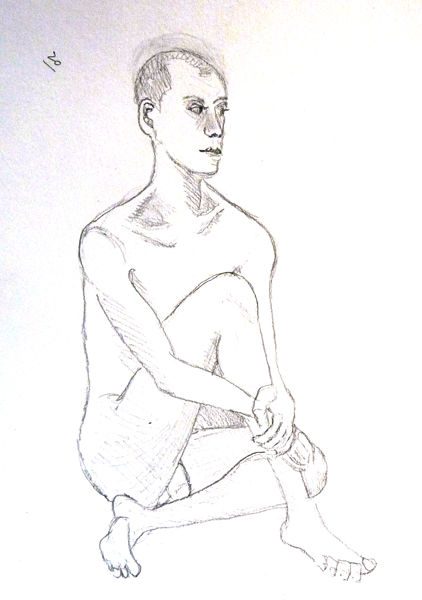 The 3rd model did some of the longer poses. Here are 2 ten minute poses - and then one of approximately 15 minutes at the end of the session.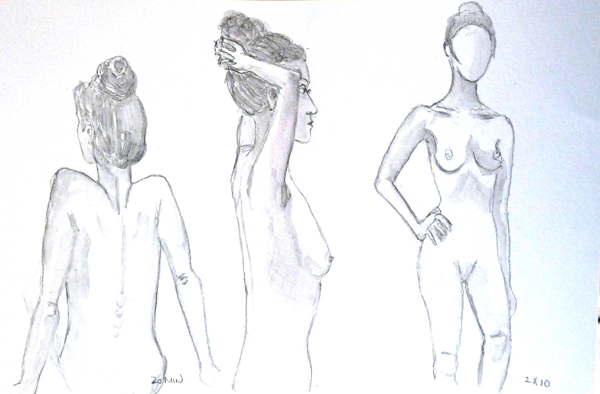 All drawings were done with a Derwent Sketch and Wash pencil - so I could add water if I wanted to after the session. There are on large paper and were photographed, not scanned.