Central Park Sketching and Art Meetup Group
Our Central Park Sketching and Art Meetup Group met at the Museum of the City of New York for indoor sketching on Sunday. (http://www.mcny.org/)
Our first gallery contained enormous paintings of Central Park by Janet Ruttenberg. She works on huge strips of paper that are torn from a role, placed on the grass, and painted with brushes on long sticks while standing. Reading about her process was more interesting to me than the actual paintings, so I sketched from a photo of her taken during a painting session.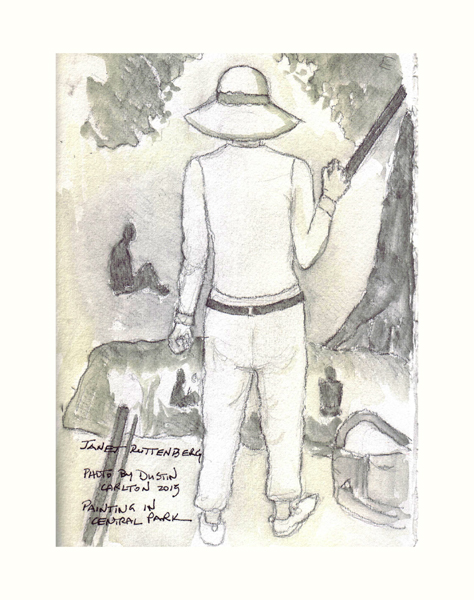 Next we went to an exhibit sponsored by Tiffany - 100 works from New York at the end of the 19th Century, including clothes, jewelry, paintings, sculptures, and decorative objects. I loved one one of the evening dresses by House of Wirth in Paris and sketched and painted it. It was made of silk, satin, bobbin lace, and ostrich feathers.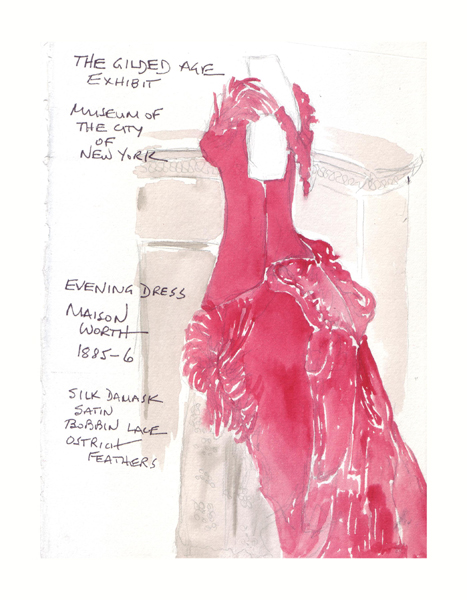 My final drawing was done in an exhibit about the theater and industrial designer Norman Bel Geddes. I loved this watercolor painting of one of his costume designs for a 1924 play named The Miracle.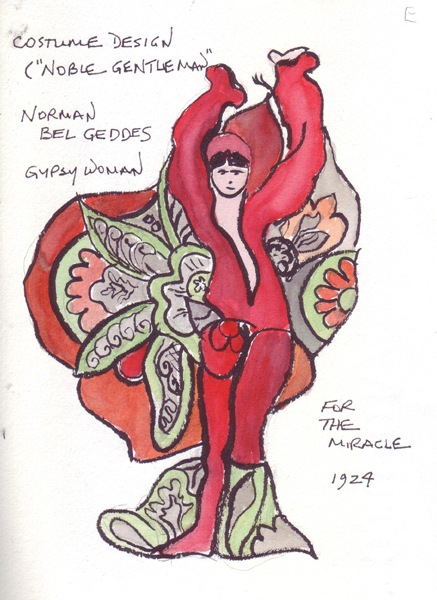 I guess I am not surprised that each of my drawings represented a figure!