Greetings From Quilt Festival
I am currently at the 39th Annual International Quilt Festival at the Houston Convention Center - one of my favorite trips each year. When I went for the first time, it was held in the old Shamrock Hilton Hotel. It now fills this entire space.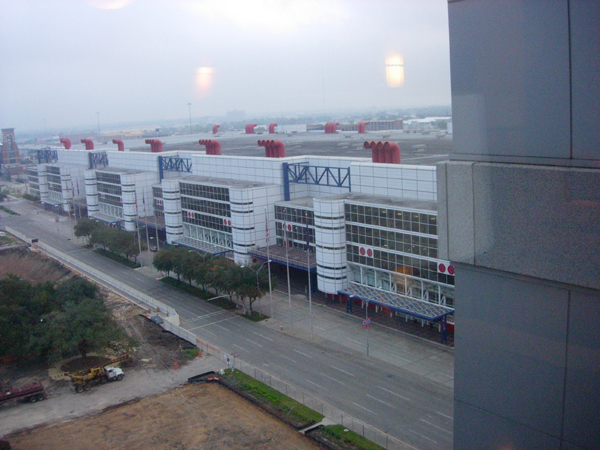 There are more than 1100 vendor booths - this is a photo I took of a small portion of the vendor floor from a window on the second floor.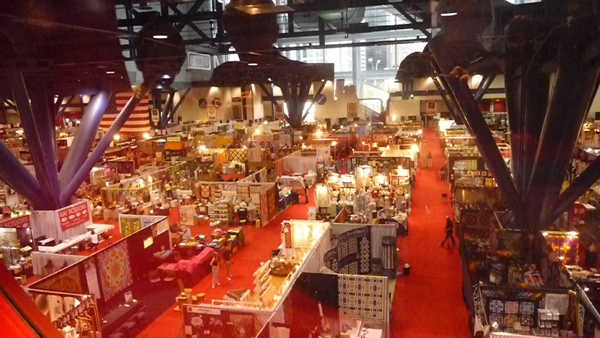 Non-quilters may be surprised at the direction that quilting has taken from the days of quilting frames and scraps of old clothing. This is a prize-winning group quilt made by the 3 artists photographed in front of it.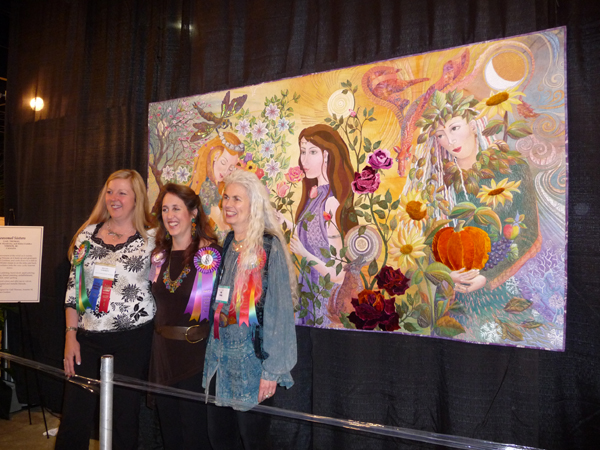 I take several classes - there are more than 350 classes this year given by over 100 teachers. But I also meet friends and make new friends.
Raena, a virtual friend from the online Everyday Matters art group met me there two years in a row for our very own sketchcrawl.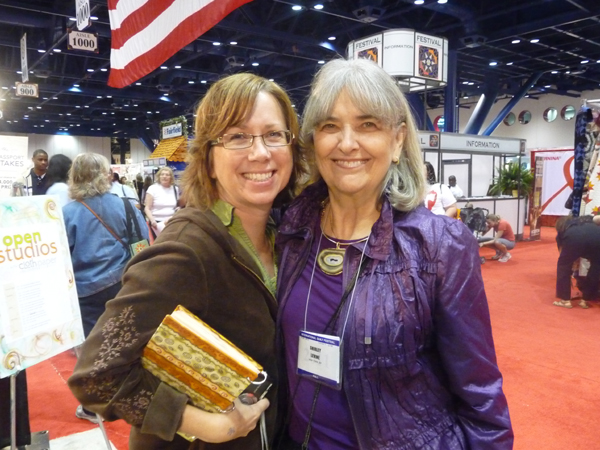 And Roz, who I met standing in front of Susan Shie's Obama Quilt in 2008, drops by every year for a quick walk around the exhibits. And has even visited me in New York City!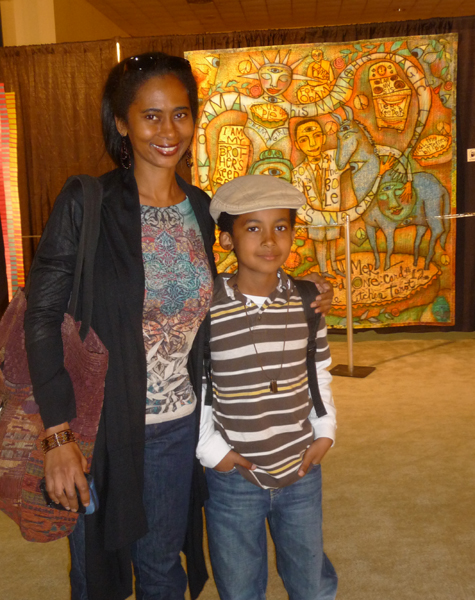 Last year we were trapped in New York City due to Hurricane Sandy. I started attending Quilt Festival in 1983 when I was living in Texas and have only missed 2 in all those years - 1984 and 2012. The category named "Threads" on the right side of my blog details my work as a textile lover!
I'll be back next week!