And Then We Rested
Kathy and I spent Saturday out in the City - the Metropolitan Museum of Art for Interglobal Textiles, the Fashion District annual Open Studios, and an opening at ACA Gallery for Aminah Brenda Lynn Robinson, one of my all-time favorite contemporary artists. So we decided to spend Sunday, her last vacation day, playing in the apartment.
I taught Kathy how to make the File Folder Journal that I previously posted (from Cloth Paper Scissors). Here you can see her assembling her journal. When we finished them, she taught me how to make a bracelet with the beautiful beads on the right of the photo.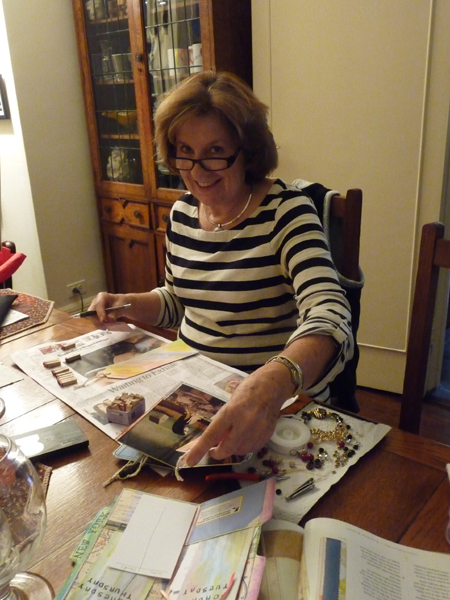 Here is my second File Folder Journal - and I'm planning to use it to keep track of my most important current projects. The paper used to cover the folder and the pockets is color copies of a collage book on alphabets and text that I made at the MoMA Print Studio in 2012. The cards are gray-toned Strathmore paper that I laminated to 246lb Strathmore acrylic paint paper.
I rotate index card lists in and out of the pockets in front of the cards when I'm using these journals.
Front Cover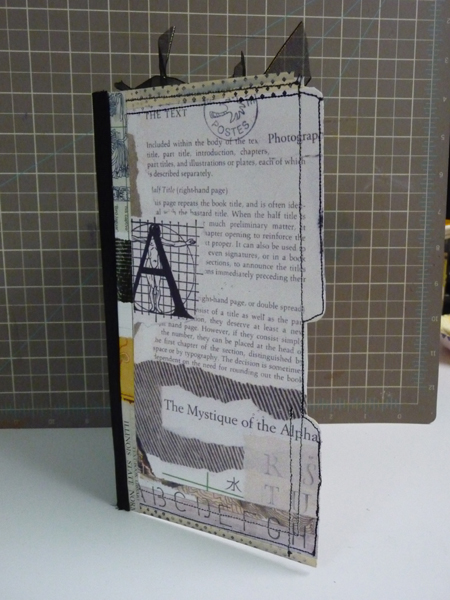 Pages 2 and 3: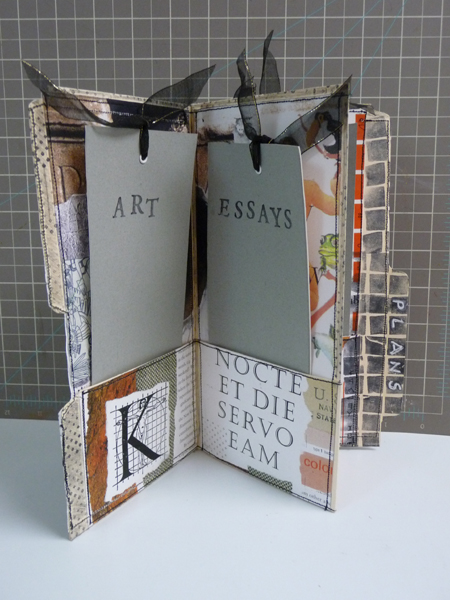 Pages 4 and 5: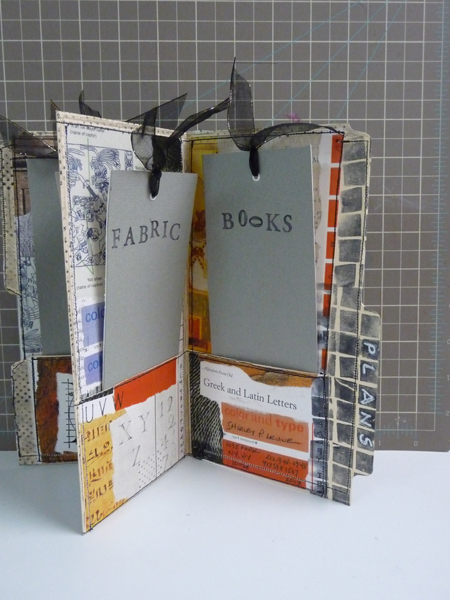 Back Cover: