Finding My Own Visual Language - Stamps and Drawings
Exercise 2 (Continued): I made it! I made 30 1" stamps based on a square - stretching my imagination to finish exercise 2 when I when was in doubt. I don't work in series and I'm not a doodler - so this made me happy. I'm afraid I might bore you posting the remaining stamps, but perhaps you can find an image you like, or be motivated to try the exercise yourself.
I switched from Speedy Carv to Moo Carve right before Stamp #25. It is much softer and I had to master the pressure needed to carve smooth lines all over again. Both of them are great for carving stamps and each had a learning curve for me.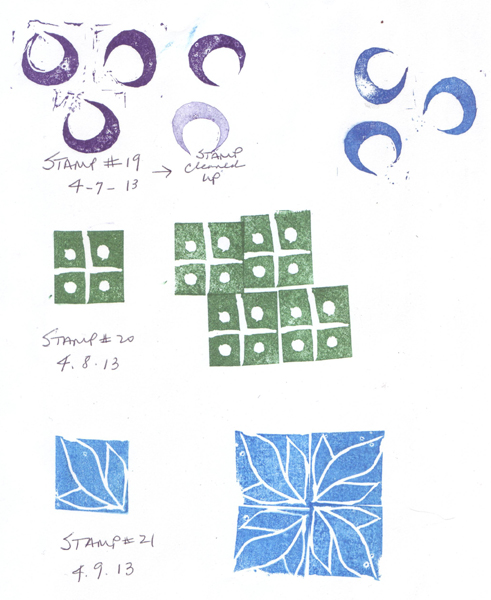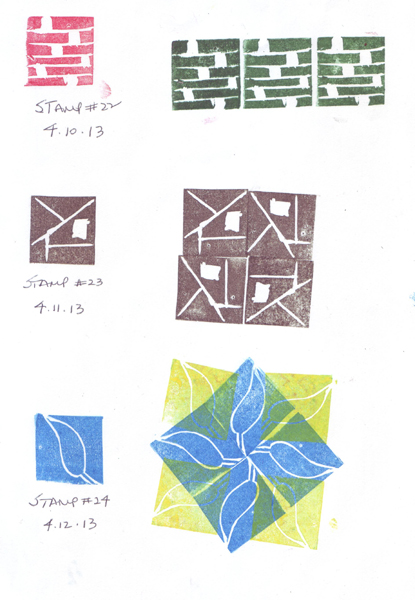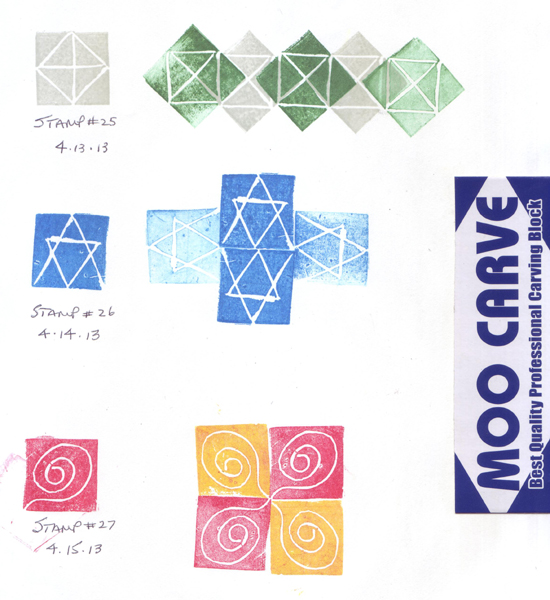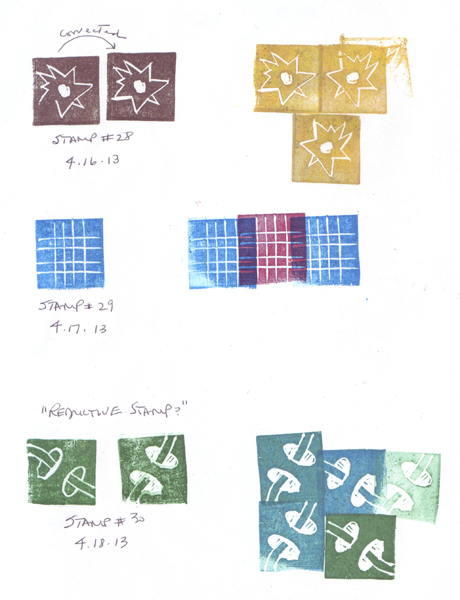 Exercise 3: The instructions said to trace the black cut images from exercise 1 and in the process to convert them to line drawings. My black images were all squares, so I wasn't sure this would be very interesting. And I also didn't want to trace when I can always use drawing practice, so I selected a few stamps and made a line drawing of the image. Some of them are the result of putting my 1" stamp together many times to create another image.