The Final Four - an Elephant Series
These may be the final four in my Elephant Series. It was a good challenge for me during February and the first half of March, especially since I limited my activities as I recovered from presumed influenza that occurred in spite of a flu shot.
The numbers on the paper aren't very accurate, since I missed a drawing and that shifted the numbers. These are really #17, 18, 19, and 20.
These elephants were drawn from frames in the PBS Nature special entitled Echo: An Elephant to Remember. I love the documentary and I'm fascinated with the ability to pause and sketch. They were all done on Fabriano Artistico 140 lb soft press watercolor paper with different media. Although frequently frustrating, I'm very glad that I pushed myself to explore and use different tools.
Echo and her Mother were drawn in pencil and then colored with various shades of gray Pitt artist pens (B). I never use markers, so I decided to add color with lines - and couldn't bring myself to fill them in as if I were using crayons.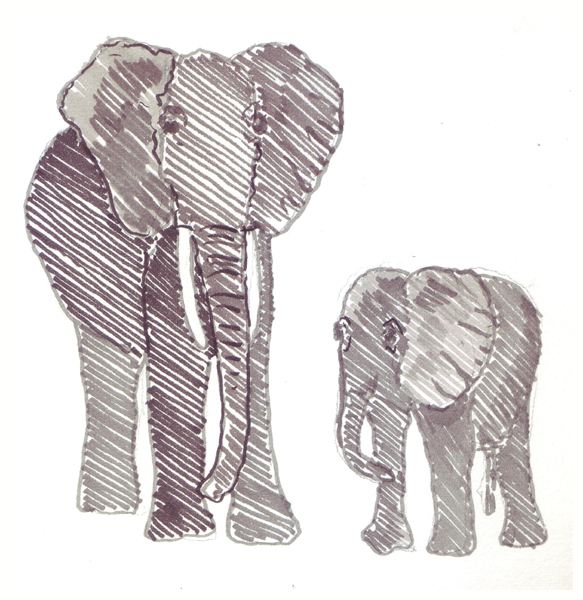 I was dreading trying my pastels - and spent some time watching online videos re: using oil pastels and pan pastels.
Oil Pastels (Echo following her Mother): My friend Melanie gave me a set of student grade oil pastels and I used the black, gray, and white pastels to color the elephant, and then blended the colors with a white acrylic eraser. I photographed this elephant because I didn't want to put the pastel on my scanner plate.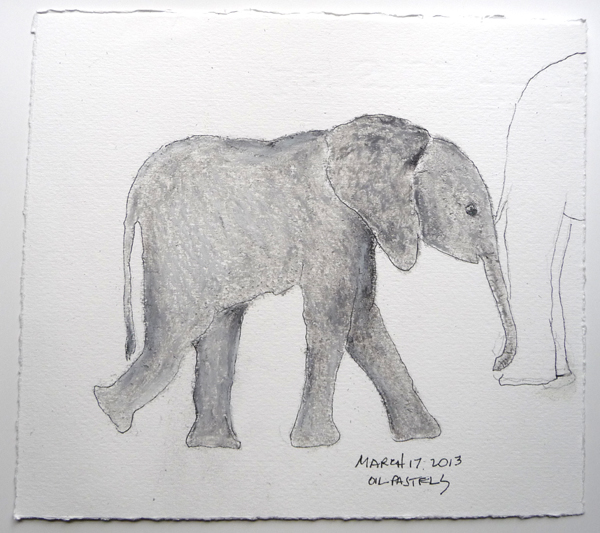 Pan Pastels: My friend Pat gave me her pan pastels because they were too messy. I tried Teri's once before and liked the creaminess of them, so I accepted graciously. This morning I mixed all of the colors I had, in order to practice the application and blending, and then decided to use gray, white, and some purple for the darker areas because I don't have black.
Here is my palette and the gray-purple elephant: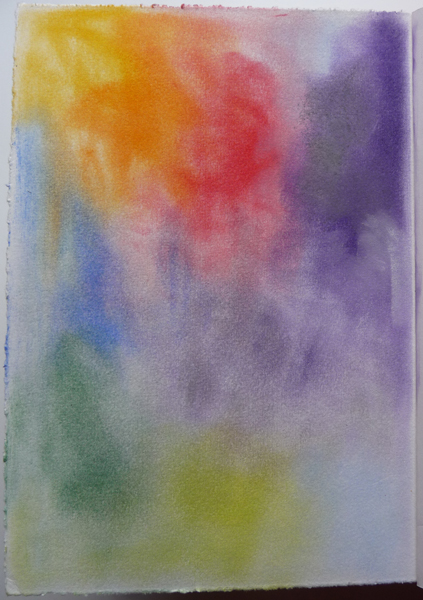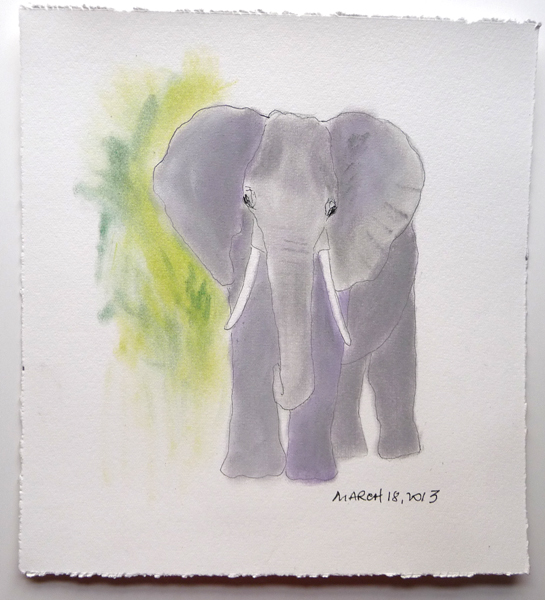 I started missing my watercolor paints and ended the series with a closeup painting of an elephant head.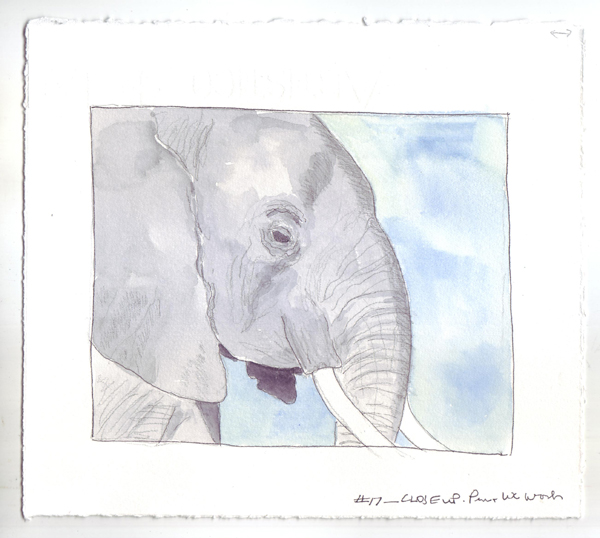 What I Learned: I LOVE painting with watercolors, and also enjoyed drawing with soluble graphite, watercolor pencils, and watersoluble inks. Although I decided that there will be minimal painting with acrylics, drawing with markers, or using pastels, I am very happy that I challenged myself.