February Figure Drawing at the Society of Illustrators
We had one male and one female model at the Society of Illustrators Sketch Night the last time that I attended. I rarely get to sketch male models, and sketched him as much as possible. Here are some of my drawings.
I'm still working in an 8.5 x 11 inch Sketch Book with a 9B pencil. My drawings keep getting bigger, meaning that I rarely capture anything below the knees. But my scanner limits the size paper I can post. A dilemma!
Three 2 Minute Sketches: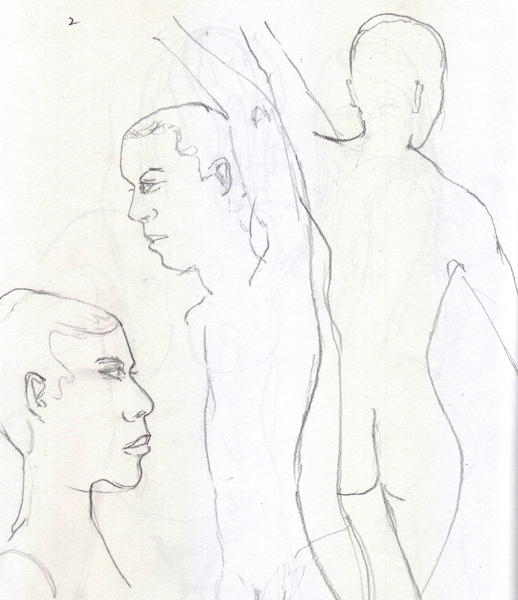 One 5 Minute Sketch:
Two Ten Minute Sketches