Elephants by Sydney and Grandma
When our grandchildren were visiting for the weekend, my grand daughter Sydney painted one the Beanie Boo animals - an elephant. I'm trying to work with her on "drawing exactly what she sees," and drawing the trunk was hard because it was protruding toward us. But I love the character of her elephant and the creative painting!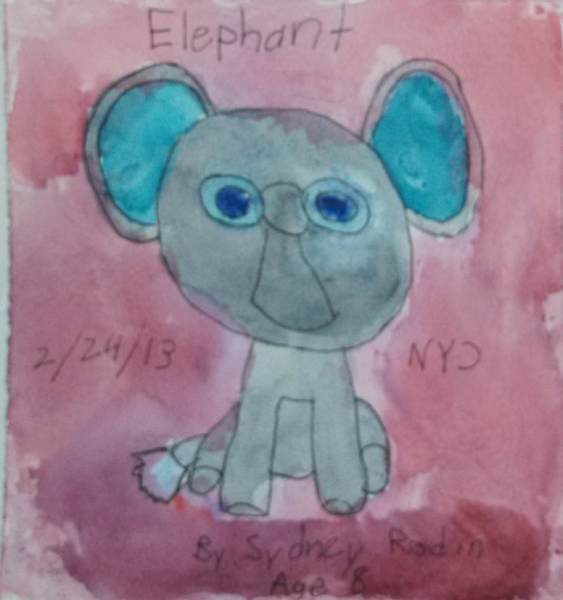 My most recent elephant was drawn and "colored" with only a black Neocolor II watercolor crayon. And I think that I still have more unused or seldom used tools or media to try.
Last week the PBS show Nature had an amazing one hour program about a matriarch elephant named Echo. There are so many wonderful babies that are part of the big family and now I need to sketch several generations. It was beautifully filmed and Echo and her family were followed for 35+ years.
The link is to the full online video episode and I recommend it to everyone. The image below was drawn by pausing the video and sketching from it and in the process I fell in love with elephants all over again.