Daily Sketchbook Pages
I make watercolor sketchbooks for my daily drawings and paintings. But because I keep a separate doodle book, a small sketchbook for drawing faces on the bus and subway, and several figure drawing books, I don't have entries in my daily sketchbook for each day.
Here are several pages that were done, just because....
My Christmas cactus is blooming again - in December and now in March. I love the color and had to commemorate the event.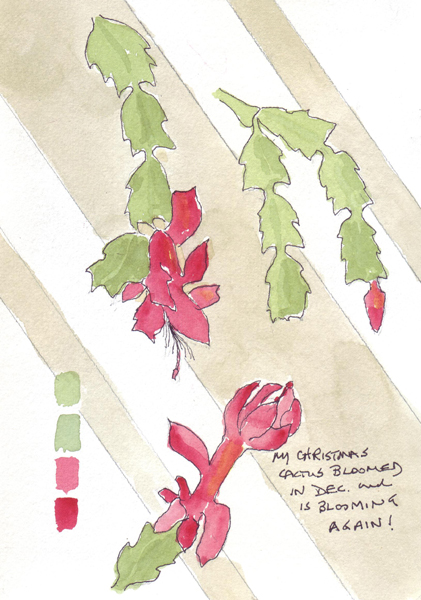 I was sitting with Callum (age 6) as he was drawing and painting, and this was the page that I did during our art session.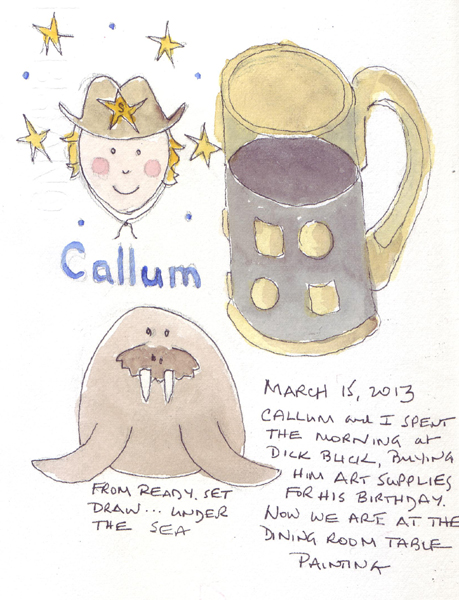 Sydney made me a painted wooden trinket box several years ago and decorated it with jewels and feathers. I try to put something small in it so she finds a tiny gift each visit. The ballet dancer is a pin I bought at a Seattle Gallery many years ago and I thought she would love it.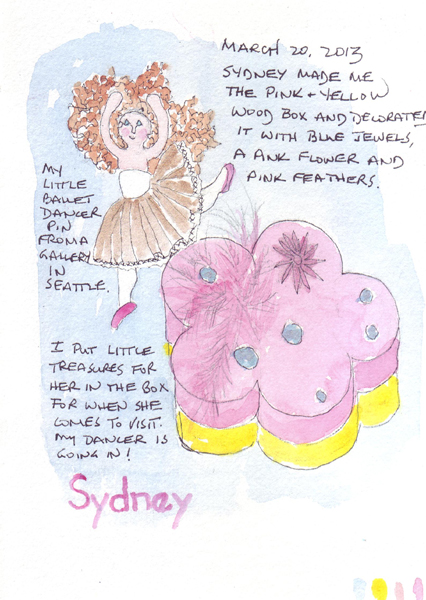 My friends Bunny and Richard drove from Miami Beach to Key West last weekend and sent me periodic road photos. We've never been to the Florida Keys so I asked her to send me a photo when they reached Key West, and she sent me a picture of this rooster walking along the sidewalk.