Figure Drawing Practice - Feb 2013
It is time to practice drawing men's hands and faces. I have photos clipped from magazines and use these for practice drawings. Here are my drawings from this week.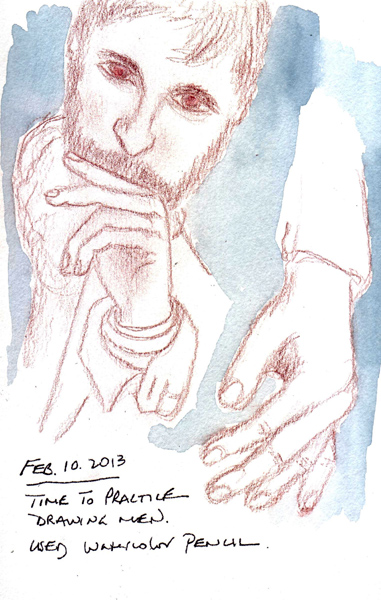 I also like drawing faces quickly when I pause the TV. Here are 3 done during the news Tuesday evening.