Elephants - One By One
I painted gesso onto a piece of newspaper and then sketched an elephant with a dip pen and India Ink. I had no idea how this would work, but proceeded in the spirit of experimentation,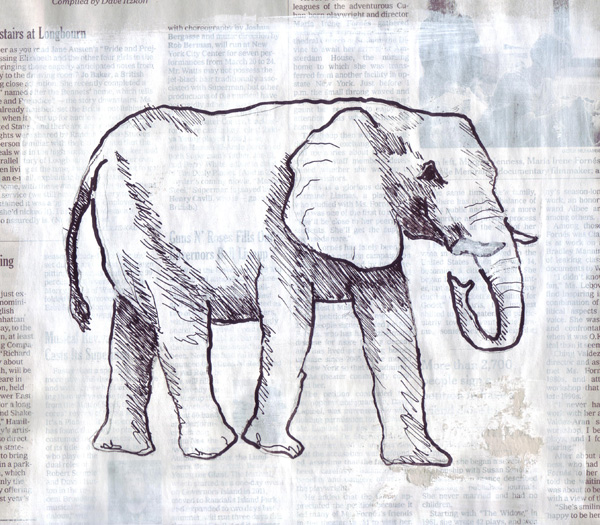 Last Saturday I took a Paste Paper class at the Center for Book Arts in Manhattan. Here is a picture of Me, and my friends Gloria and Benedicte. I used a >30 year old apron for the class and was shocked to see the elephant on the front.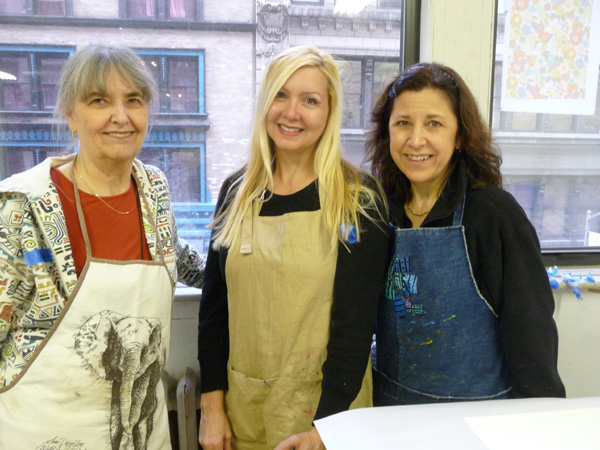 I made thirty-one 14 X 17" sheets of paste paper and enjoyed every minute of the class. Here are 5 grayish pieces that I made for an elephant collage. I've done collage, but never to create figurative art. But Lynn Gall, our class instructor, says that Eric Carle uses paste paper for his children's book, so of course I will need to try it!