February Book Project
I chose the Long Stitch or "limp binding" for my February bookbinding adventure. As I walked to Dick Blick last month, I passed a leather store (for shoemakers) and bought some leather scraps. It is a sturdy leather - perfect for this structure.
For my first book, which is always lots of trial and error, I chose the smallest scrap. The leather was easy to cut with my Olfa X-acto knife and to punch holes with my standard awl. I searched all of my books, finding the best instructions in Cover to Cover by Shereen LaPlantz and watched YouTube videos to learn more.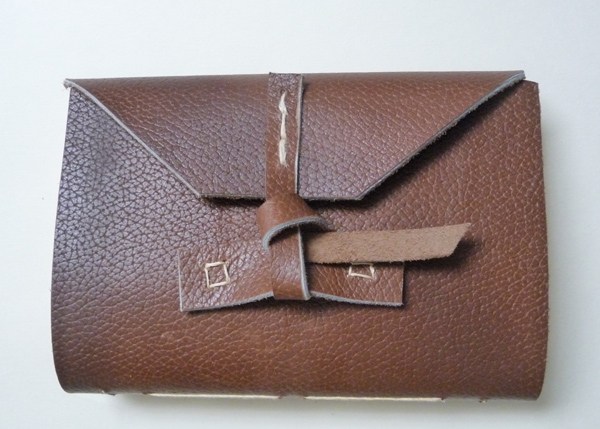 The book is 5 3/4 by 4 1/4 inches - with 16 folios of card stock in 4 signatures. I used LaPlantz's 6 hole pattern for my stitching, but look forward to using other patterns on future books.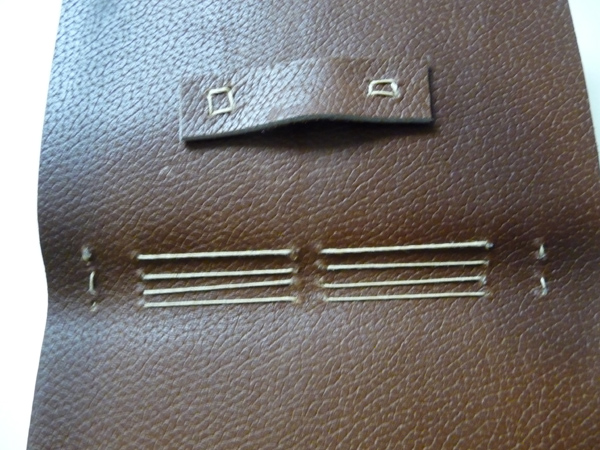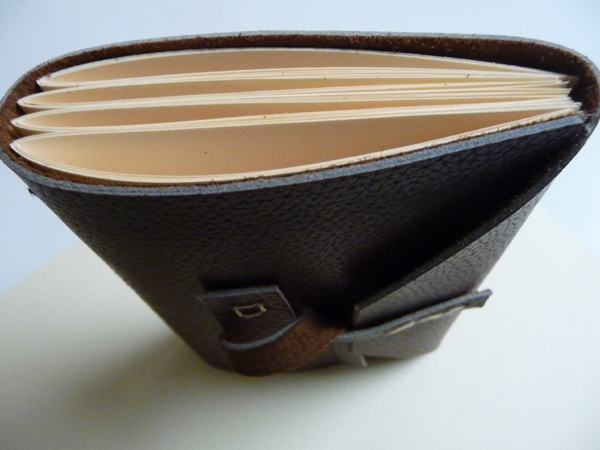 This book will be used for all of my research notes. In addition, I'm adding stitching patterns to the pages by sewing them with a regular needle and thread.
I envision 12 prototype books full of my research notes by the end of the year.
Next month I'm planning to make a flag book!