A Collection of Elephants
This time of year, when I'm recovering from lots of Holiday preparations and celebrations, and I'm indoors trying to "catch up," I need something to shake me up. Night after night I struggled with decisions re: what to draw and finally decided to play with my many tools (pencils, pens, inks etc) while drawing lots of elephants.
Here are my first 5 - each drawn/"painted" with a different tool.
Elephant 1: Drawn with a Dark Wash Soluble Graphite Pencil by Derwent and painted with clear water.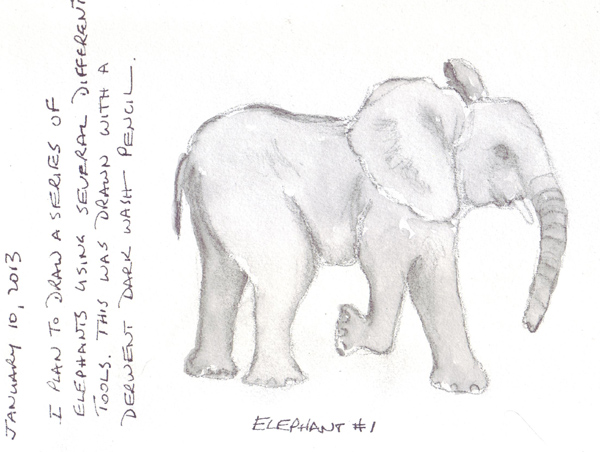 Elephant 2: Drawn with a Tombow marker, which is water soluble, and painted with clear water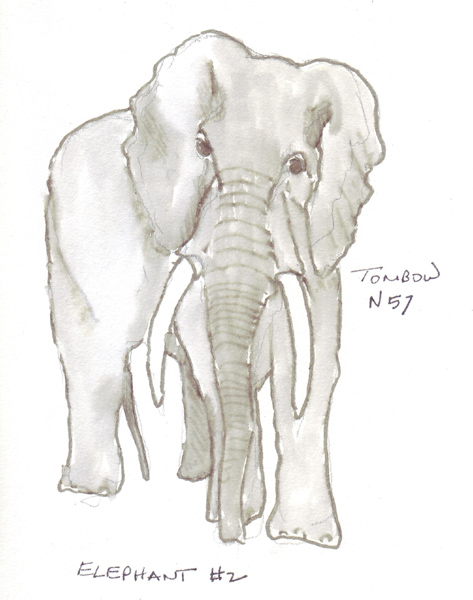 Elephant #3: Cretacolor 9B graphite and Cretacolor white pastel pencils on gray paper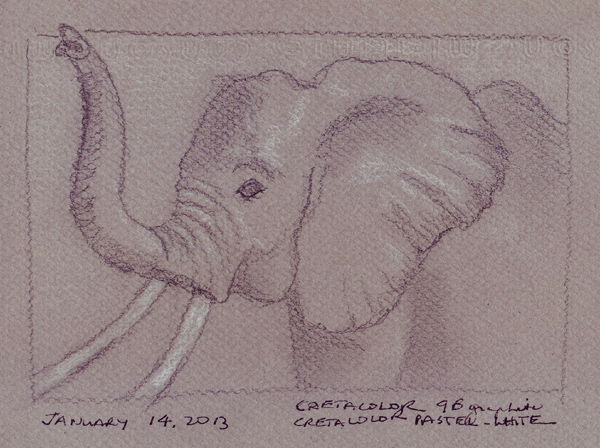 Elephants #4: Pigma micron ink pen and WN watercolors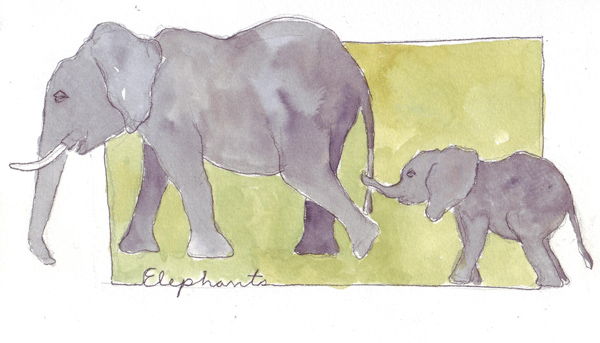 Elephant #5: Pentel Pocket Brush Pen
I bind Fabriano Artistico 140 lb soft press paper in my handbound watercolor journals. No one believes me, but the Pentel Pocket Brush Ink is completely water soluble on this paper and even drying the ink overnight makes no difference. Here is an elephant drawn with the pen and then painted with clear water!