Chelsea, El Anatsui, and the Highline
My friend Pat and I spent a day visiting art galleries in Chelsea and walking the High Line. El Anatsui, born in Ghana and now living in Nigeria, creates enormous sculptures using copper wire and bottle caps/pieces of aluminum from cans and bottles.
Here is an example of one of the massive sculptures in the exhibit Pot of Wisdom which ended on January 19th. It is next moving to the Bass Center in Miami and the Des Moines Art Center in Iowa. A second exhibit is opening in February at the Brooklyn Museum in New York.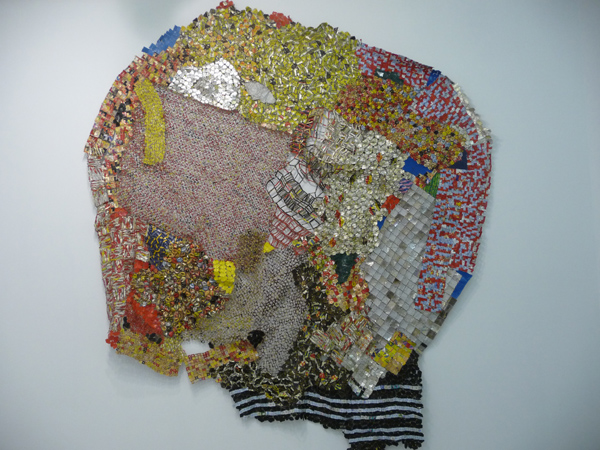 A detail: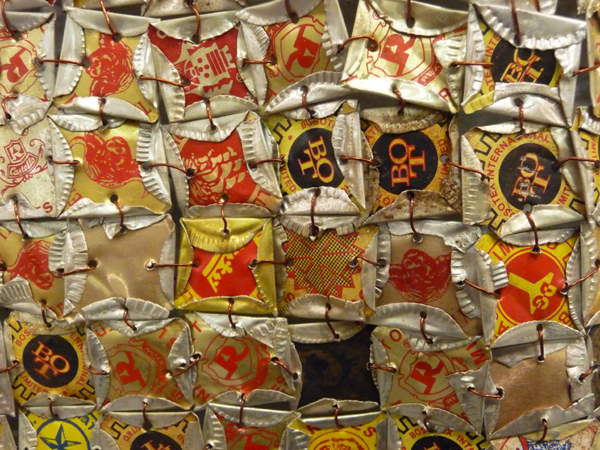 But he also has an outdoor installation, made of rusted metal and gorgeous reflective tiles, over the entire side of a building along the Highline, This will hang for a year. Here are my photos, taken from the Highline - between 21st and 22nd St. Also look at the water towers which appear everywhere along the NYC skyline.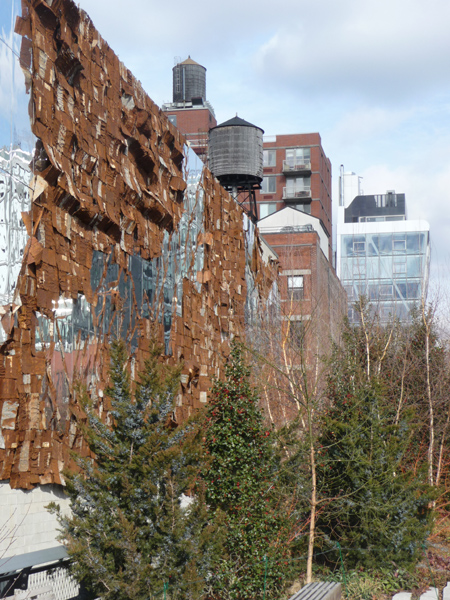 I love the way the clouds are reflected on the sculpture making it hard to see the dividing line with the real sky.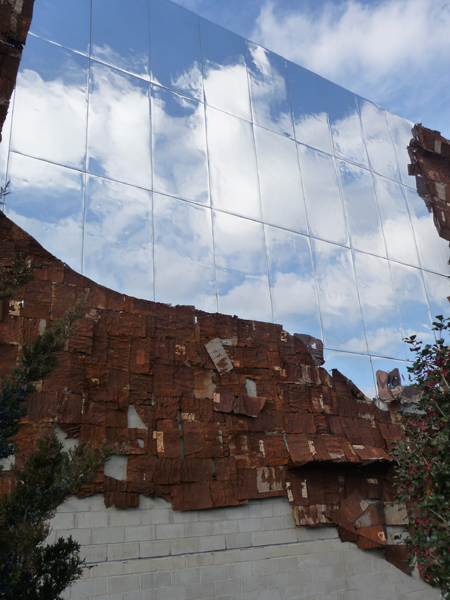 The Highline is an abandoned elevated railroad track in lower Manhattan. It is slowly being converted into a wonderful, popular public park.
We walked North along the newest section (extending the walkway to 30th St.) and found wonderful sights: the top of the Empire State building, great graffiti art, and an apartment occupant, whose window is feet away from the edge of the High Line.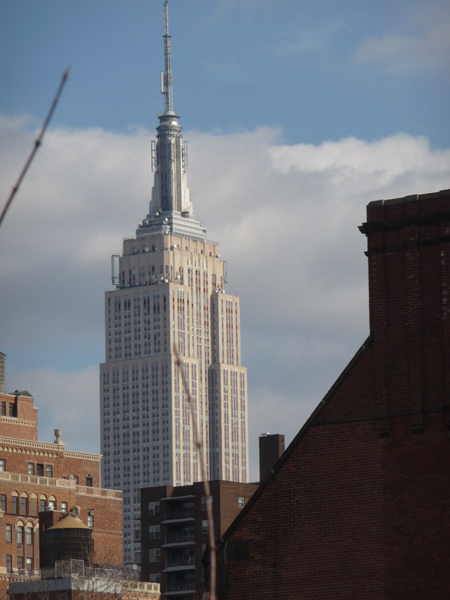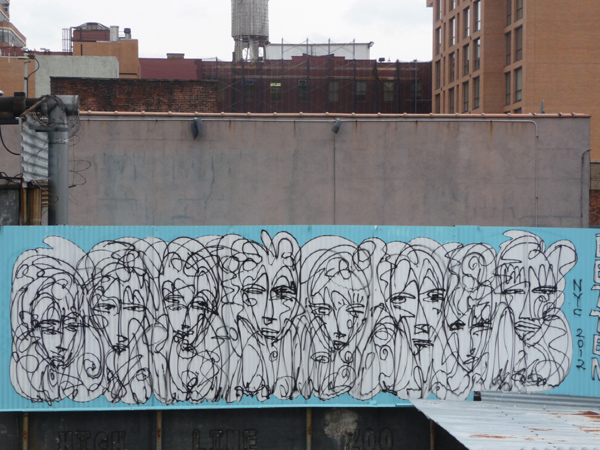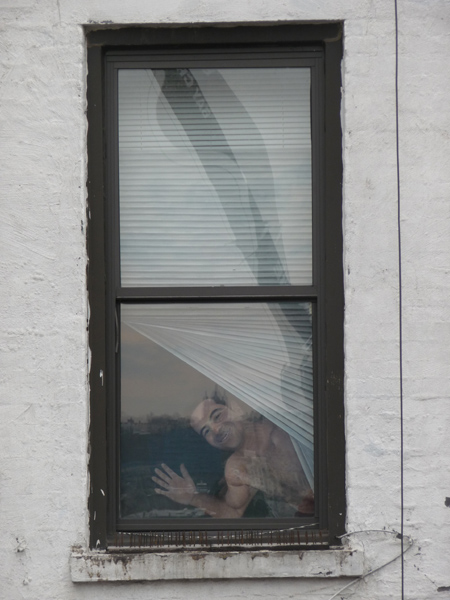 This image appears to be part of the window surface - humorously put there to keep Highline pedestrians from becoming voyeurs.
There was a great pair of water towers right next to the sculpture and I painted them in my sketchbook, from my photo, to remember the day.