Bookbinding: A New Project for 2013
I LOVE books - all books - and always have. It is probably the reason that I gravitated to sketchbook/visual journal art when I was getting close to retirement.
I decided to recycle orphan books when I couldn't find watercolor sketchbooks that I loved. After several years I broke down and took a weekend class to learn how to make a traditional cased-in book - cover and all. In the last 5 years I expanded my bookbinding adventures, sometimes from information online, other times from projects with my friends Pat and Gwen. But I still hadn't explored some of the oldest and most common bookbinding methods.
This year I plan to do a little research on specific bookbinding methods and to practice making books exploring some of the variations. I have reference books here in my personal library and there are many websites and videos available - making this a good DIY project.
The book project for January was coptic stitch bookbinding and so far I made two books using two different variations of the method.
Book 1: I made the cover using bookcloth I made from fabric I painted, and filled it with my favorite watercolor paper. The bug was painted in a class by Judy Coates Perez using Tsukineko ink thickened with aloe vera. The back cover was made with fabric I made testing a new batch of procion MX stock solutions.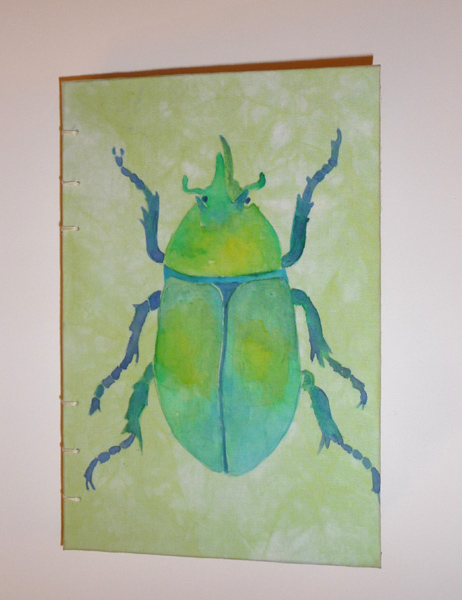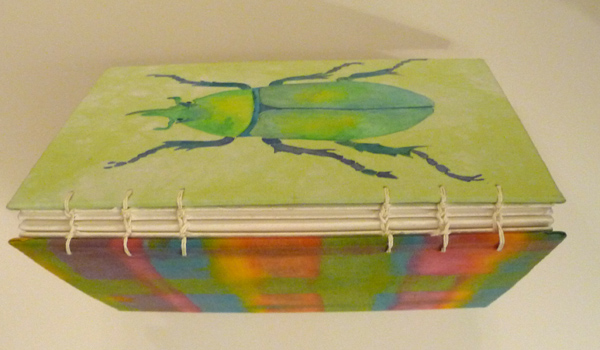 Book 2: I also made a smaller book, using decorative paper for the book covers, and card stock for the pages. I am using this book to collect all of the information about coptic stitching that I want to remember and to document the methods that I used.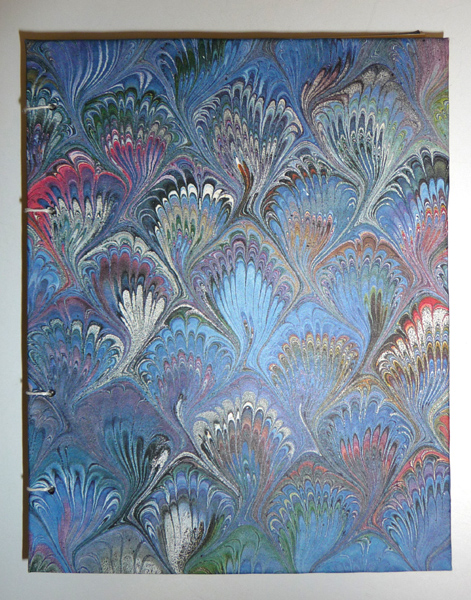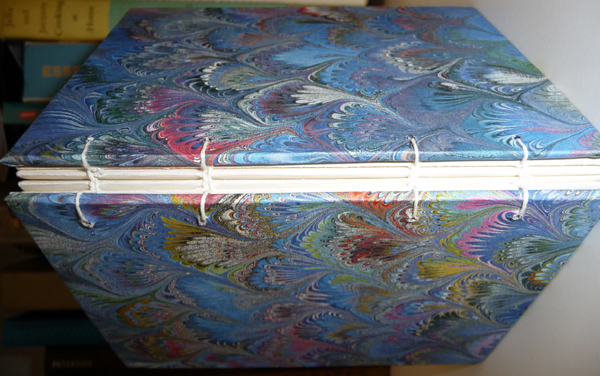 Plan for February: Long Stitch with leather wrap covers.
A tutorial for recycling orphan books, and all of my prior projects can be seen in the Bookbinding Category in the right column on my blog.