The Elves Are Still Working Here
Last Spring two of my Grandsons asked me to make them Minky blankets. Robbie, on the left, had a soft blanket that no longer reached from his toes to his chin. Since then I made one for Callum, Annabelle, and Sydney - using a variety of Minky colors and prints.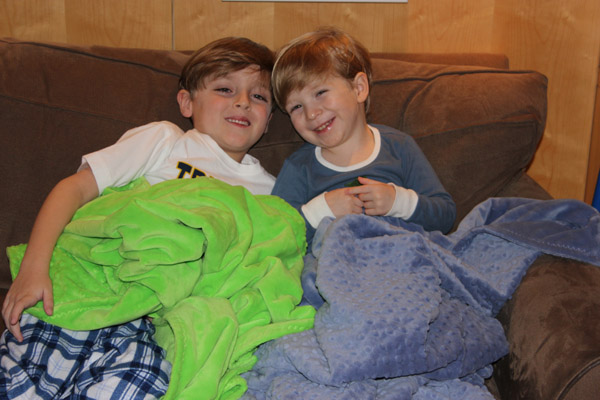 After making each double-sided blanket, I had variable width strips of Minky that I just couldn't throw away. So I ordered 12 x 16" pillow inserts and made matching pillows for each of them as part of their Christmas present.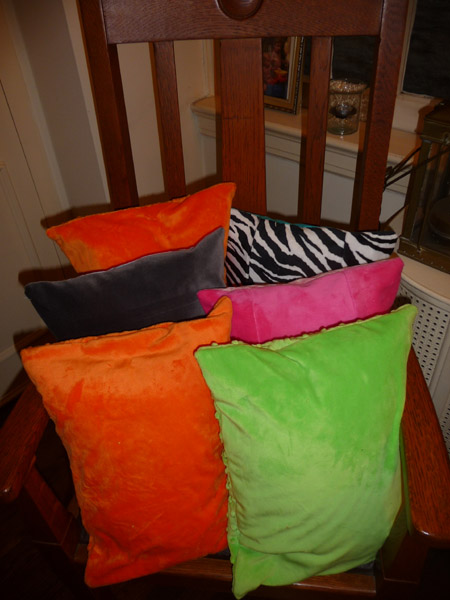 I also made a "giraffe-print" blanket and matching pillow for William, who will be one this month. And I had enough leftover lime green to make a small baby blanket for Charlie who was born in September. I spent all day at the sewing machine making 7 pillows and two blankets. Happy time!