T'is That Time of Year
I spend more time in my studio this month than any other time of the year. Although I store art supplies and bookbinding supplies in there, it is really set up for textile arts. I see photos of amazing studios in magazines, but I'm thrilled to have even the smallest place that is all mine in an apartment in New York City.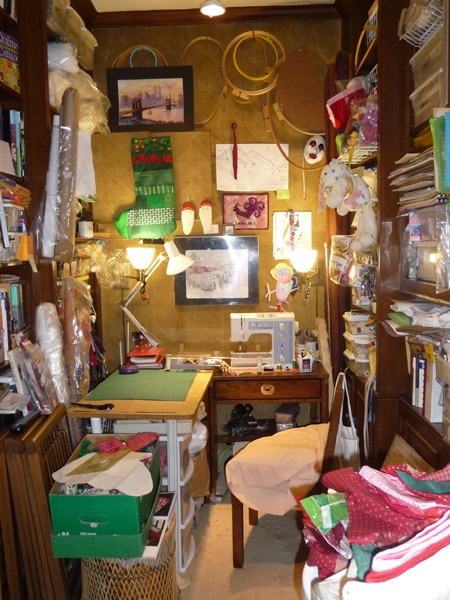 This space measures 7'3" by 9'9" on the blueprint, but those measurements are before the furniture and bookcases/cabinets were added. Every inch is filled and most times I can find whatever I need for a project. When this photo was taken, I was pulling scraps of Christmas fabrics from the green storage box that is in the front left, and making ornaments and stockings.
This is the fabric ornament that I painted and posted in my last blog post. It is machine appliqued and quilted.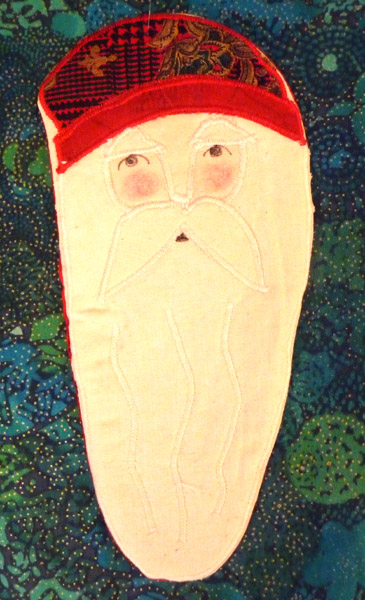 Today I finished 16 of the Santa tree ornaments - to be given to our children, grandchildren, and some friends.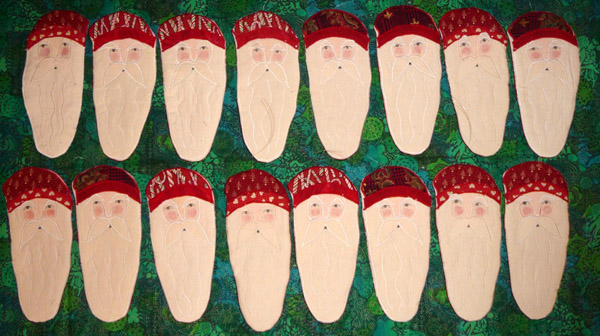 The last two days I also made large Christmas stockings for our two grandsons that were born in the last year. Each of their brothers and sisters have the same stockings, with different designs, that we use here in our home on Christmas Eve.
For Charlie, who will be 3 months old by Christmas: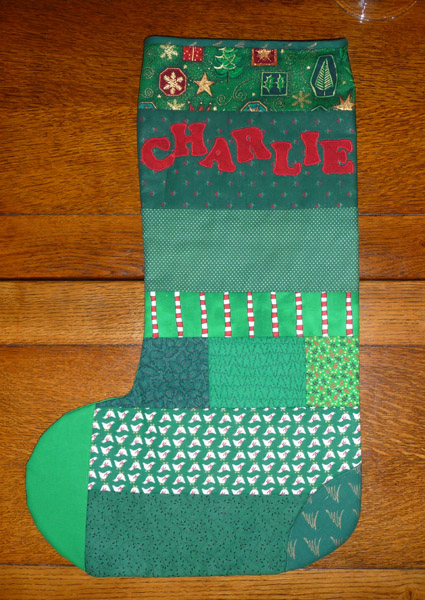 And for William, who will be one year old on December 18th.