Labor Day Weekend
All of our New York City grandchildren (ages 3-9) spent the Labor Day holiday with us. We had a picnic in Central Park Saturday afternoon - playing soccer, and then several rounds of a favorite new card game called Apples to Apples. Here are a few photos and two of my sketchbook pages during these hectic 4 days.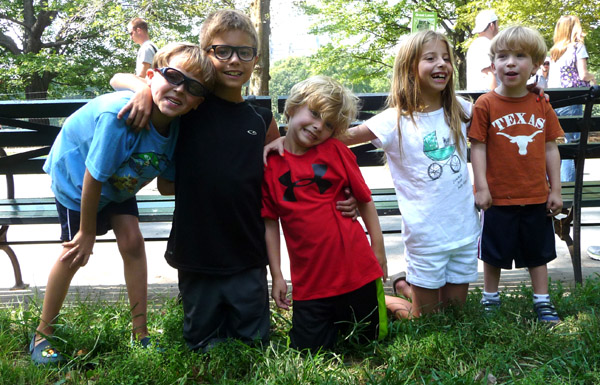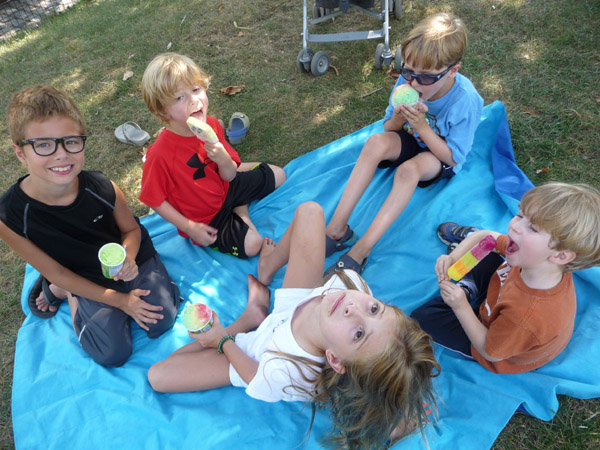 When we were in the apartment, the boys played together with their electronic games and Sydney and I made more animal placemats for them to use when visiting us. These are the 3rd and 4th that she made.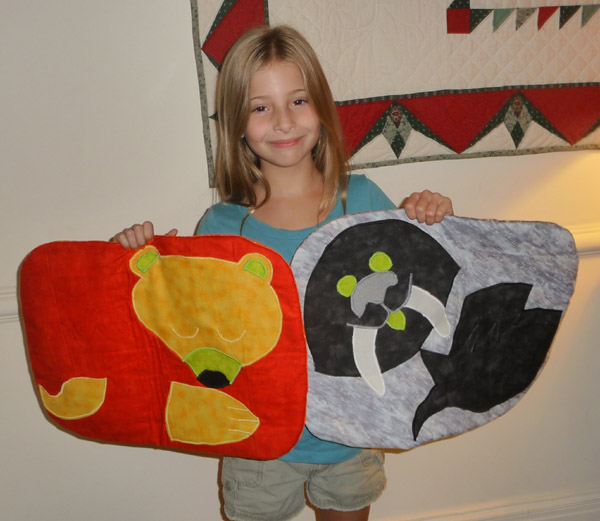 These were busy days and I barely had time to finish several journal pages. I started to sketch a few people sitting on the bench near our blankets, because I liked the man's position with his arms over the back of the bench. And then he moved off to play softball after about 1 minute! !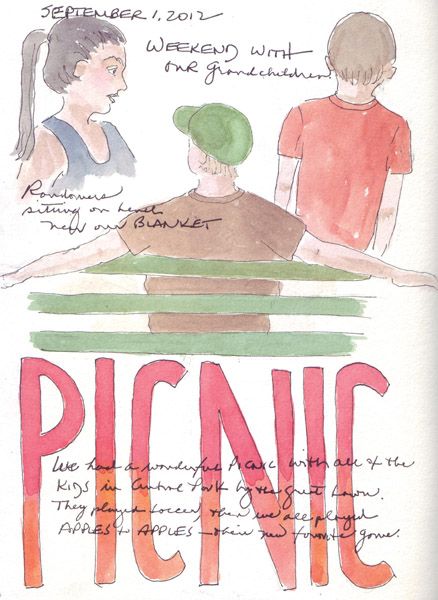 I also sketched the sleeping bear and walrus placemats that Sydney made and the funny fantasy crocodile that I made.