Drawing Practice - Portraits and Hands
I recycled a discarded $1.00 book entitled Artist and Model and now have watercolor paper in it to practice figure drawing from photos. I snip photos from magazines, especially hands, feet, and faces to practice drawing. I also love to copy drawings from the Masters.
Nancy Tasker (from the Everday Matters online art group) and I decided to exchange images from the Masters and this week I copied her John Singer Sargent drawing of Myra Hess. Myra was a British pianist who was well known for establishing more than 150 lunchtime concerts in the National Gallery in London during the Blitz. Concert Halls were closed and these lunchtime concerts significantly raised British morale.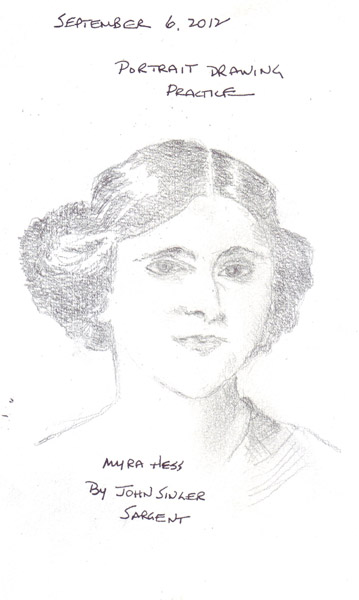 Graphite 2B
I searched for images of Myra Hess with Google this morning and found another artist who used the Sargent drawing for his drawing practice. I can't wait to go back and look at his blog, the most recent blog post was about the benefits of drawing daily!
When our daughter and her family were living in London, we discovered Sargent's studio/home in her neighborhood, so drawing this brought back fond memories of a wonderful walk and gorgeous home. Here is my photo. 31 Tite Street to the Left and 33 to the Right. Oscar Wilde lived at 34.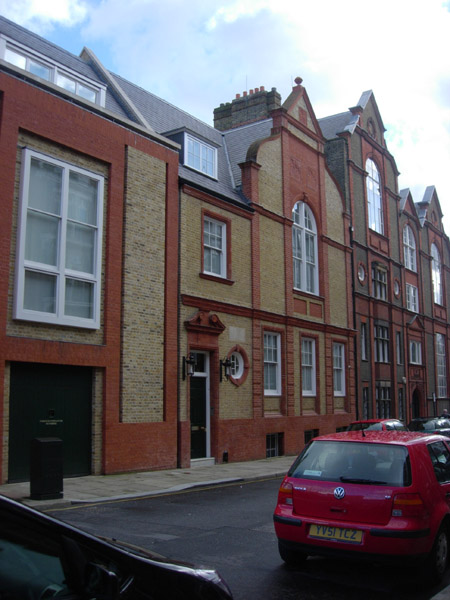 I keep magazine photos of hands in my Artist and Model sketchbook so I can draw them when I have nothing to paint in my daily sketchbook. These hands were drawn while I was watching the evening TV coverage from the Democratic National Convention. If only my drawing practice made a bigger difference when I'm drawing hands on live models!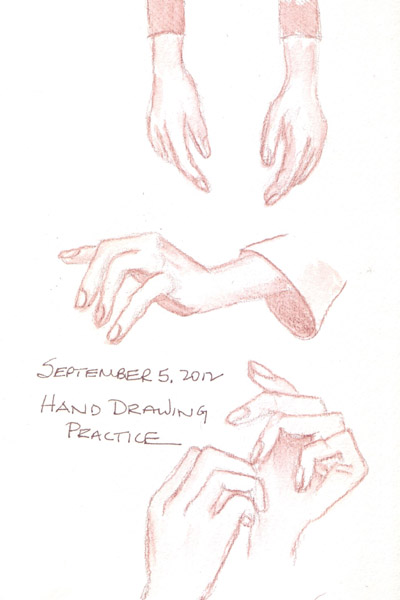 Mahogany Caran D'ache Albrecht Durer Watercolor Pencil with Water