Venice Sketchbook - Part 1
I did 16 small Venice paintings before we went on vacation, using photos of Venice from our last trip in 2002. My primary goal was to practice painting water and bridges, while experimenting with texture on the buildings.
I didn't realize, at the time, that it would make me much more relaxed about sketching while there. There was no longer any reason for me to go someplace in the City just to sketch. Instead I carried my sketchbook everywhere, and enjoyed Venice with my husband and friends. My goal then became to capture an image from wherever we were.
My sketches can be divided into several categories - and the ones I'm posting today are the ones I did from the apartment. I enjoyed sitting in front of the window, watching the boats passing, and sketching and painting over several sittings. The photos of the intersecting canals that we saw from our window were in the last post.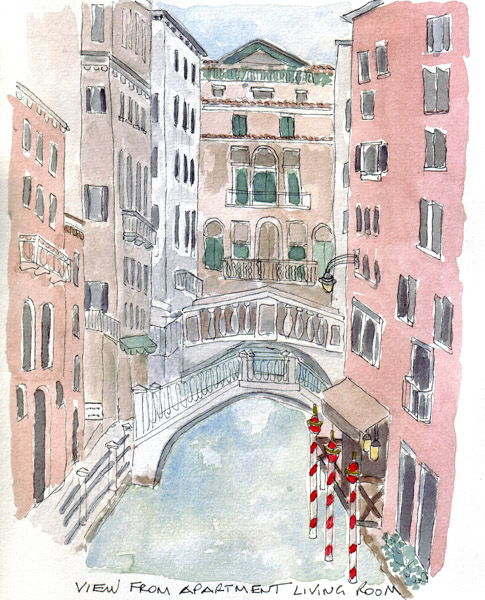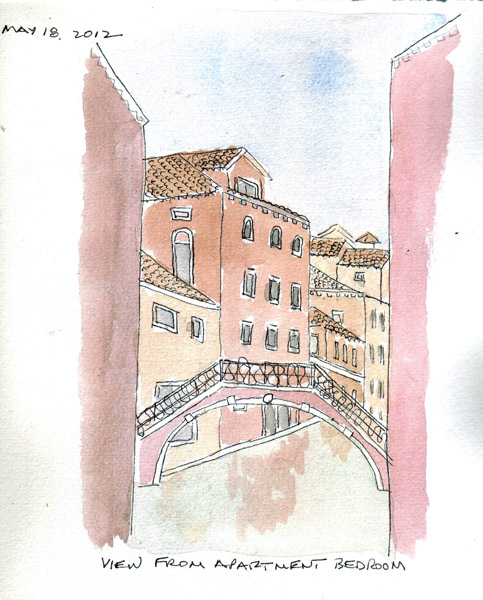 I also prepared a grid of our Days on Vacation and added something that would remind me of one moment in each day. Here is the completed Grid.