Home From Venice
We just returned from a fabulous week in Venice and I'm trying to stay awake for 3 more hours in New York to avoid "returning jet lag." It is currently 2:45 AM Venice time and I started my day there at 6AM.
We rented a lovely apartment, with friends, and it was perfect. The building is on a very quiet courtyard, only 5 minutes from Piazza San Marco - and on the intersection of 2 small canals. This is the view from the living room window.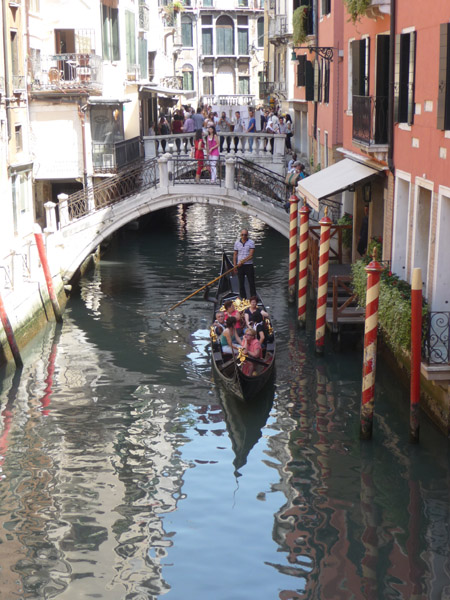 This is the view from a bedroom window. I never got tired of watching the gondola traffic on the canals.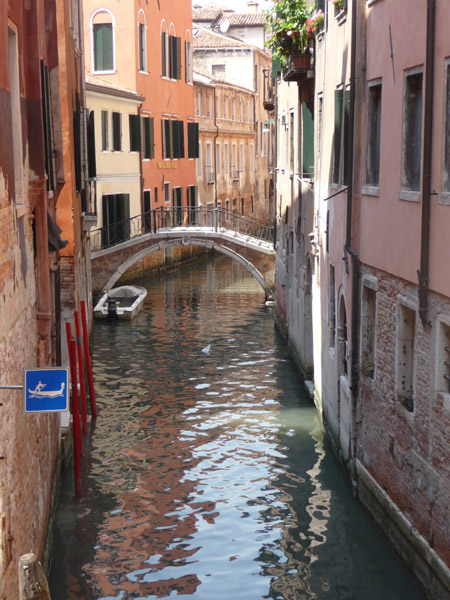 I sketched a map of the location of our apartment, Ca' Vecchio Pozzo (San Marco 998), to begin my sketchbook.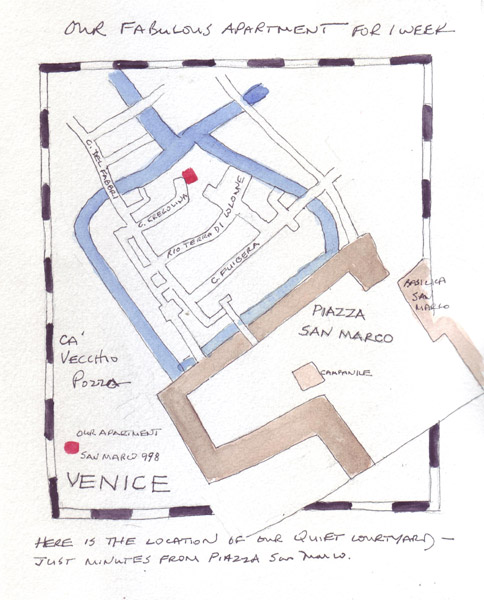 This is the first of several posts from my photos and travel sketchbook - including some reflections on my practice sketches from my old photos of Venice.