More Pre - Venice Sketchbook Pages
Last summer, the Morgan Library and Museum had a great exhibit about "Lists." I was really intrigued by a sketchbook list of one artist's packing for a trip. You can see the watercolor page here on the museum website.
So I decided that I needed to try it - and had a great deal of fun drawing and painting the items going into my suitcase or being worn on the airplane. I think his trip was shorter than mine. But then again, men probably pack less than women.
I'm always guided by my suitcase - and must fit everything I take to wear in a 24" suitcase - including my small leather backpack. Of course my art supplies, camera, book, etc go into my small carryon. I don't even take a separate purse - a leftover from the year we traveled back and forth to London regularly when all carry-on bags were SEVERELY limited.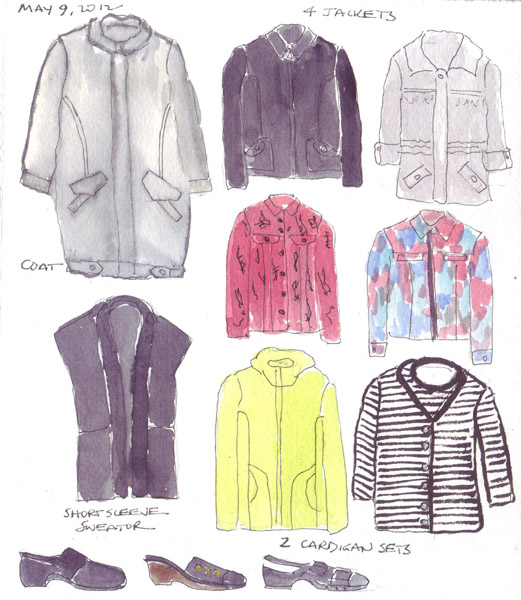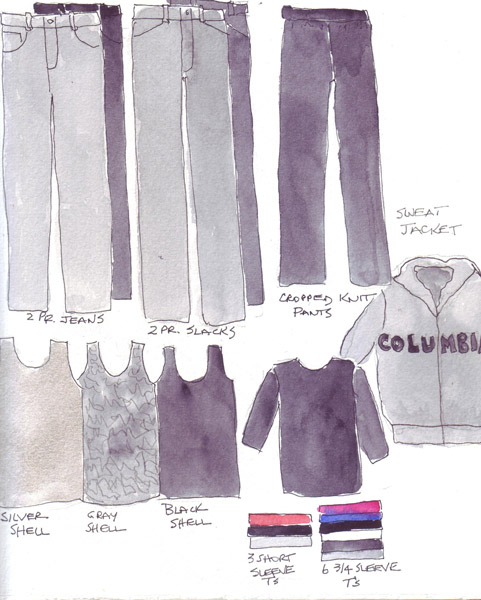 I'm going to try to post to my blog from Venice, but we still don't know whether we will have WiFi access.