Drawings From Christie's Impressionist/Modern Auction
I found several drawings that I loved at the Christie's Auction Preview last week and was also able to photograph them. It is almost my favorite part of the previews - the room full of works on paper which are 90% drawings.
I loved this Van Gogh charcoal drawing and and just knew that I wanted to draw it.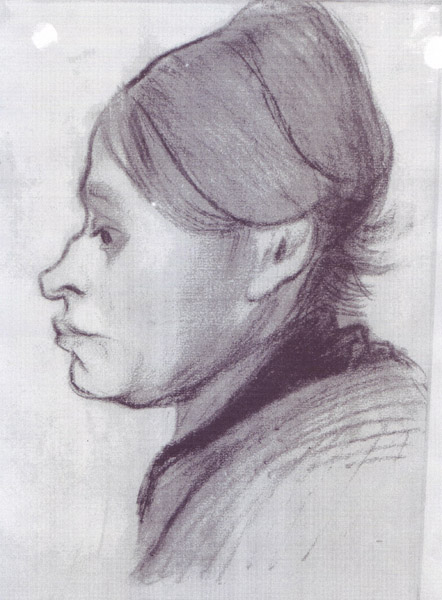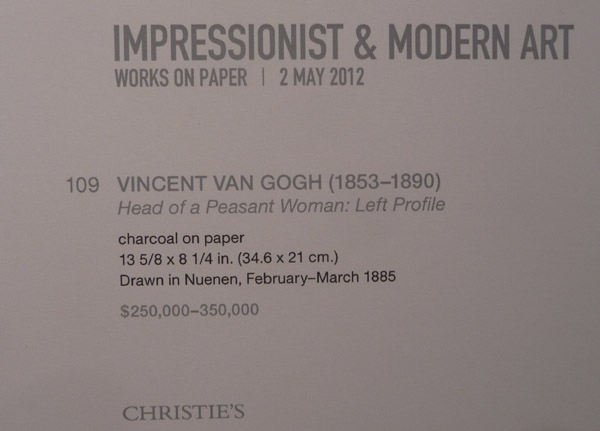 But I have NEVER used charcoal! I hate the feeling of my charcoal pencils on paper and never even tried the sticks/vines. This posed a dilemma - but I discovered that a 6B charcoal pencil was soft enough not to make my teeth vibrate. So I took a very small piece of my watercolor paper (4" x 7", 140 lb soft press) and did a quick sketch just to see if I could quickly capture the image. I used a large graphite blending tool - probably incorrectly - for shading!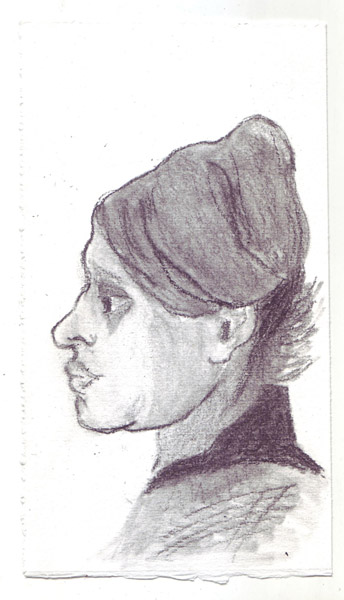 THIS DRAWING SOLD AT AUCTION ON MAY 2ND FOR $722, 500 - DOUBLE THE AUCTION ESTIMATE THAT WAS PRINTED ON THE CARD!
This is a Matisse that I'm saving for a rainy day drawing: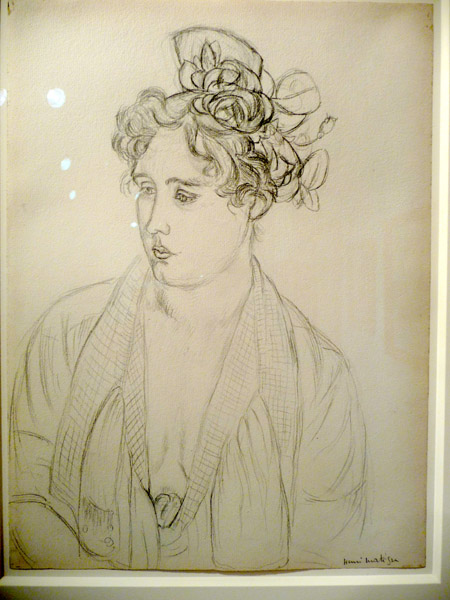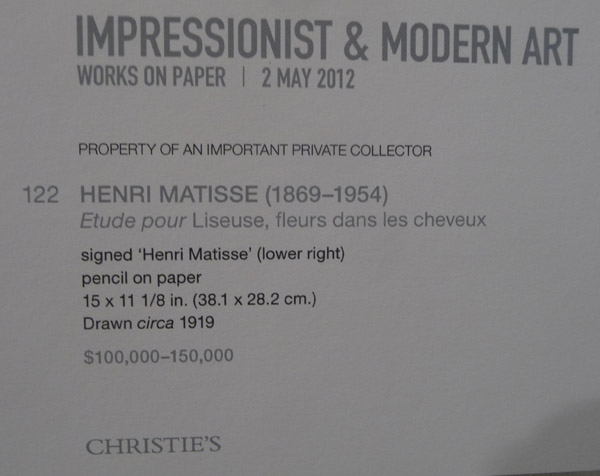 THIS DRAWING SOLD AT AUCTION ON MAY 2ND FOR $122,500.