Playing with Wet On Wet Watercolor
There is a huge amount that I don't know about painting with watercolor and I periodically try to play with some techniques to improve my skills. This week I scanned the book Wet On Wet Watercolor Painting by Ewa Karpinska and then painted - flooding my 140 lb watercolor paper with water.
Here are the 4 samples - each made by dropping in two colors while the surface was very wet. I loved tilting the paper and watching the pigment flow. As the paper dried, I added a few paint lines and tried to mop up a little color.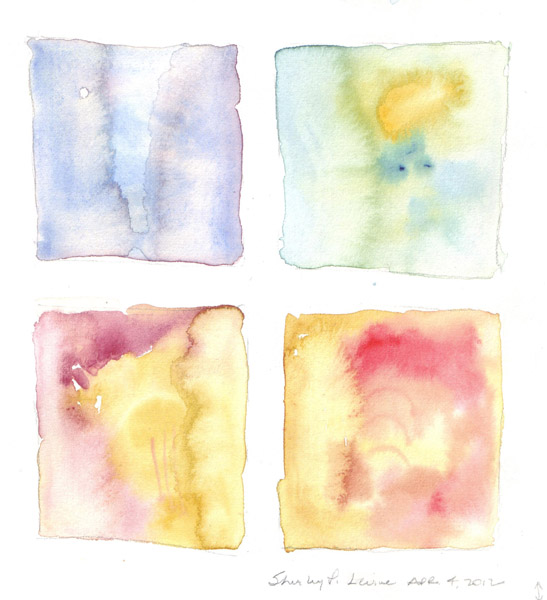 New York street planters are filled with Spring flowers this month and I sketched tulips and daffodils while walking to the post office. I painted the flowers and let them dry overnight. The following day I thoroughly wet the backgrounds with water and dropped in a few colors.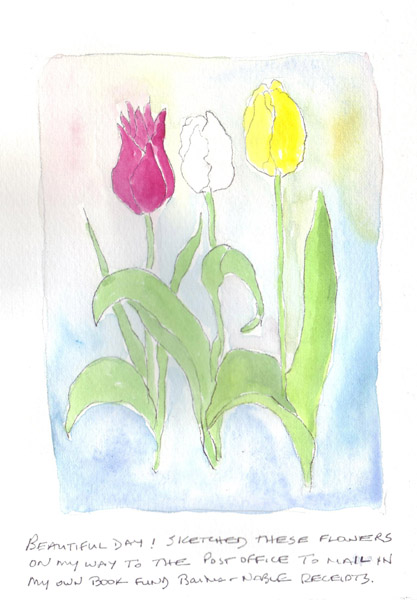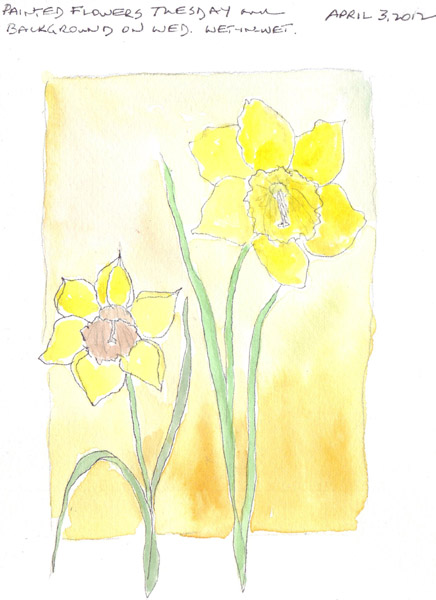 I really enjoyed the lack of control painting with very wet paper and will continue to explore how to use more water to achieve effects I want. Next: Time to paint canal water in Venice for practice!