The End of the Old, the Beginning of the New
I finished my last sketchbook with two pages of heads drawn during classes at Columbia University. The first page was done on a paper napkin with a ball point pen while we discussed Chekhov short stories. The second page of sketches are of Professor de Bary, a very elderly Emeritus Professor of Chinese Studies - who is incredibly sharp. I loved the opportunity to draw him while he appeared to be asleep, but he remembered more of the panel discussion comments than I did when he lifted up his head.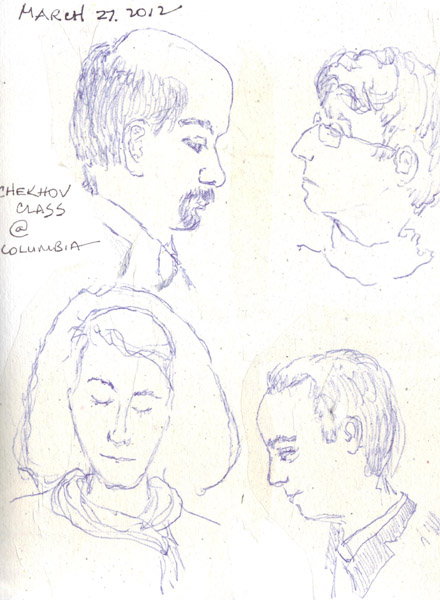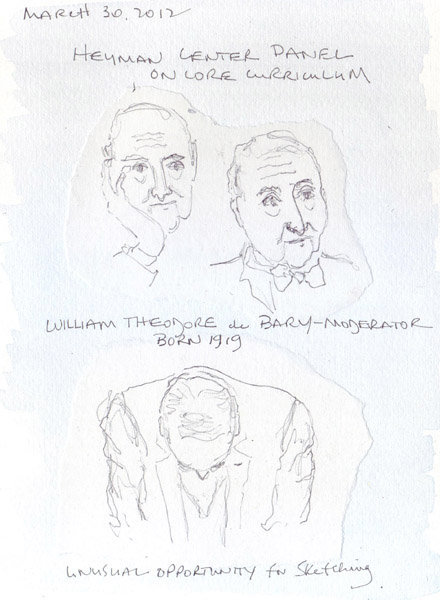 I barely finished making my new watercolor sketchbook in time to continue with my daily sketches. The bookcloth was made with soy wax and a potato masher as resist and thickened Procion MX dyes. The sketchbook is a 6 signature book with Fabriano Artistico Soft Press 140 lb paper and Canson Mi Tientes end papers.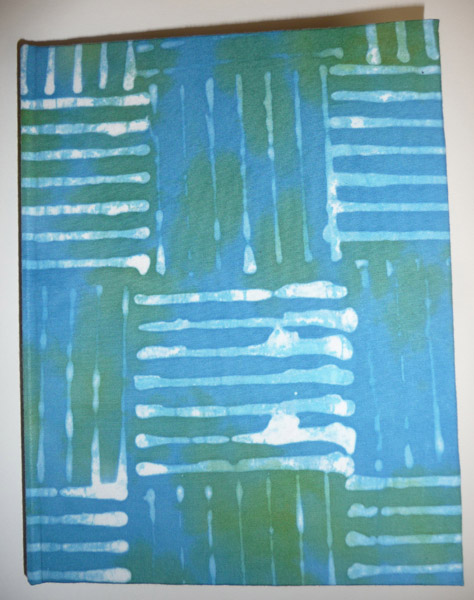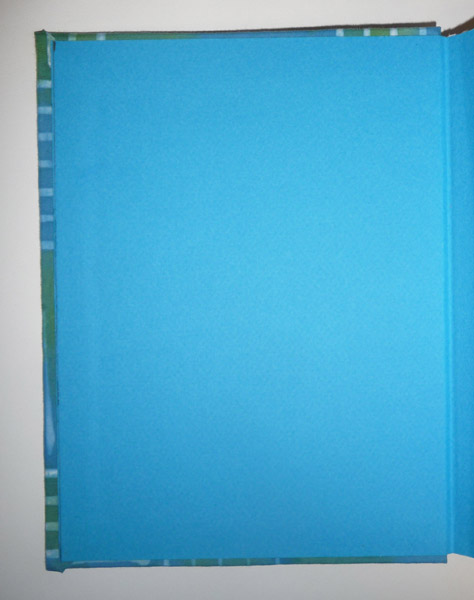 The first page is a drawing of my watercolor palettes. I have fun starting some of the sketchbooks with my paint palette even though I add and/or change paints infrequently.