Exquisite Corpses - a New Exhibit at MoMA
Left to Right: Benedicte, Me, Teri, Pat
Benedicte, Teri, Pat, Judy and I went to the Museum of Modern Art yesterday to see the new Exquisite Corpses exhibit. This was a surrealist game of the 1920s and 1930s - initially played by group construction of a sentence.
The goal of the pictoral form of Exquisite Corpse is to form a picture rather than a sentence. The method for three players is as follows:
the first player draws the head
the second player draws the midsection
the third player draws the legs and feet
Each player folds the paper after finishing the drawing, hiding it from the next player. Usually a the picture extends past the fold just a little bit so that the next player's drawing will join with the first player's. With more than 3 players, more folded sections are made and the body is divided up differently.
There were only 2 classic examples of Exquisite Corpses in the MoMA exhibit - the rest of the drawings and paintings were deformed-dysmorphic figures by single artists.
This one was created by Yves Tanguy, Joan Miro, Max Morise, and Man Ray in 1926-7. If you look carefully, you can see where they folded the paper as they passed it on to the next player.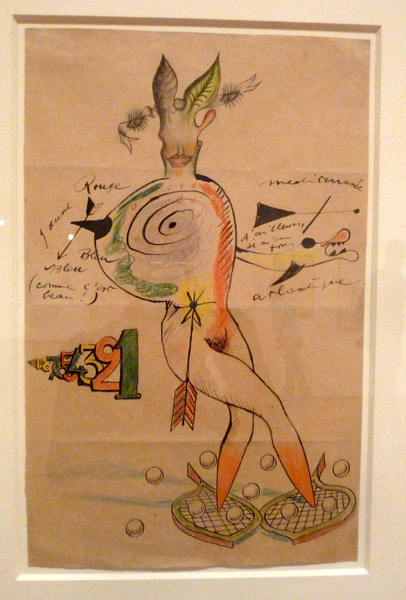 We were inspired and went to the MoMA Sculpture Garden, to play our own game of Exquisite Corpse - with 4 players (Teri declined and worked in her sketchbook instead).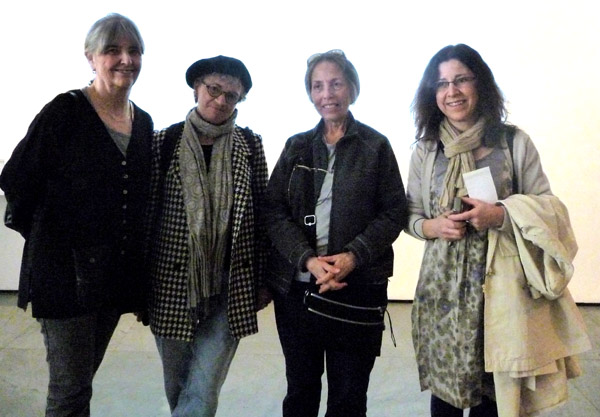 Left to Right: Me, Judy, Pat, Benedicte (See Judy and Pat's blog entry here and here)
This was the one I started in the first round - with 5 folds. I did the head and passed it on. When it went around the circle and returned to me, I sketched the feet.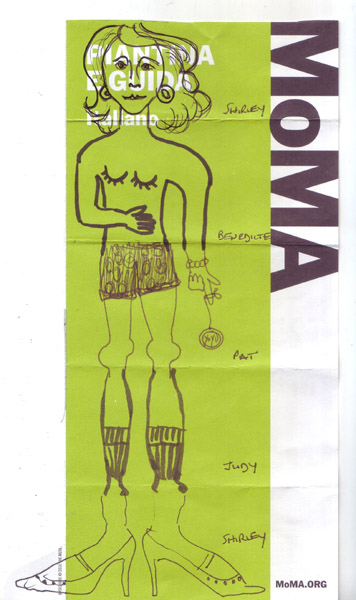 Here are all 4 created in the second round: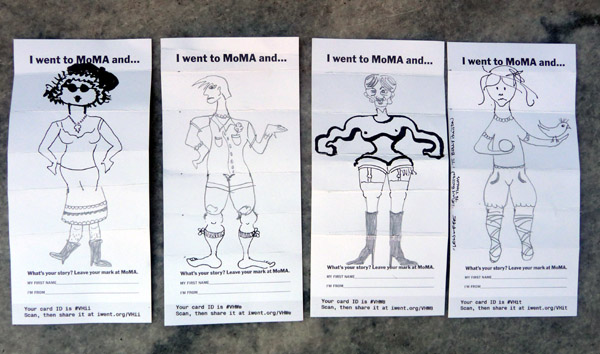 Of course it took us awhile to work out the simple rules - with much laughter - and fun. We then headed off to lunch and 3 drawing exhibits at the Morgan Library. I love having "art buddies."