Venice Sketches - 5
I am still painting from photos I took in Venice in 2002, trying to anticipate some of the travel sketches I will make on our Spring visit.
This building had a very stained wall, and beautiful flowers in a windowbox under the window.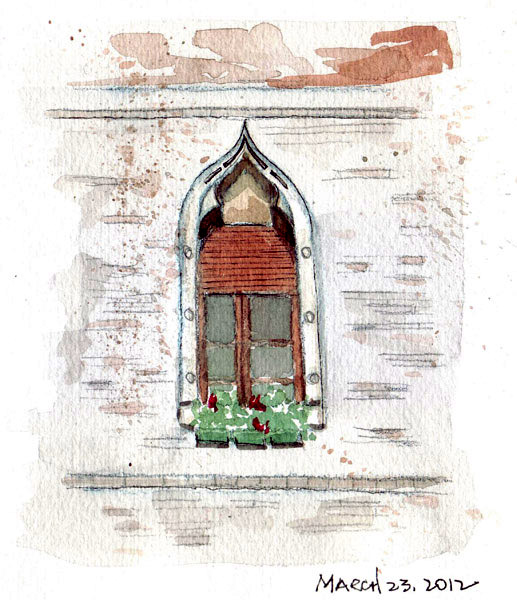 I did this canal sketch in pencil and then used a dip pen, Winsor-Newton watersoluble brown ink, and my waterbrush. My fear was that I could get lost trying to use traditional watercolors on all of the houses - and I was pleased that I could add color to a drawing very quickly.