One Journal Complete, A New One Begun
Last year at this time I took the online class "Remains of the Day" by Mary Ann Moss. I created a fabric art journal and this year filled it with sketches, photos, and ephemera from my art sketchcrawls and projects with one or more of my New York City friends. Five of us gather together regularly (Journal Study Group) to share skills for art on paper and art on fabric, and those are the photos that are included.
This is my very fat, full journal - which represents many fun days between Jan and Dec.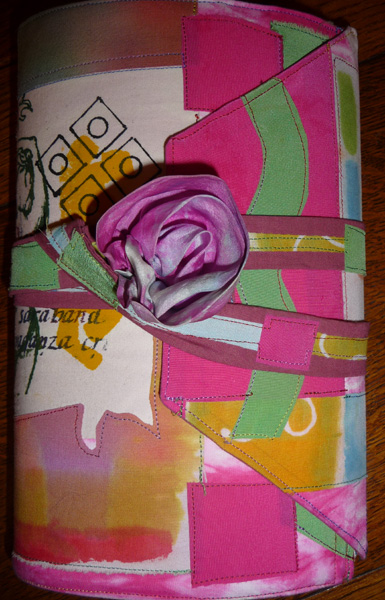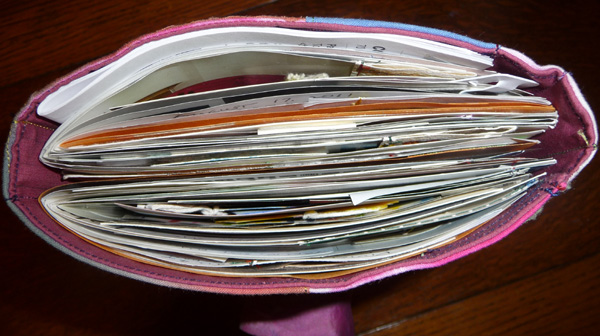 The pages in the journal are made from random printed papers, with lots of other attached decorations. Then more stuff is added. It is hard to explain the multilayered scrapbook quality in photos. But here are a few of the finished pages.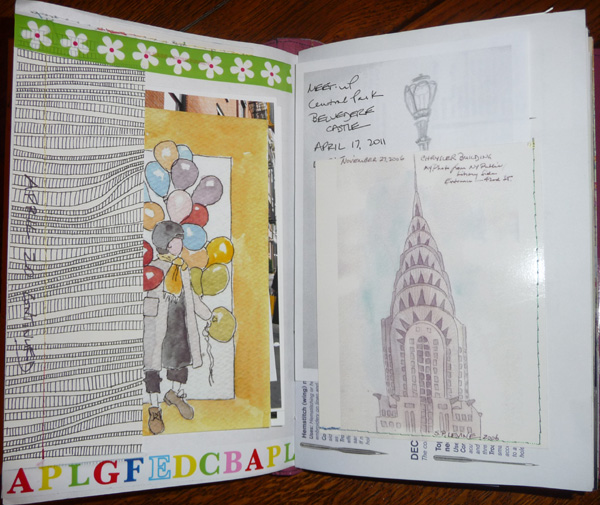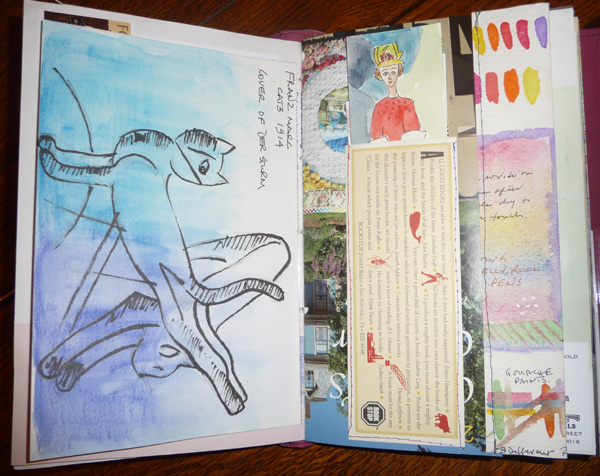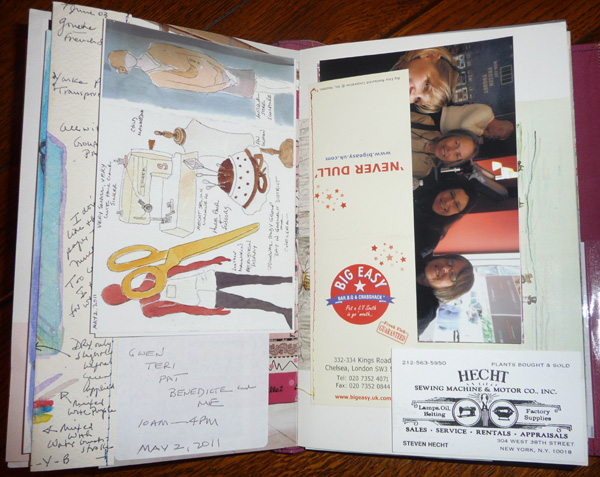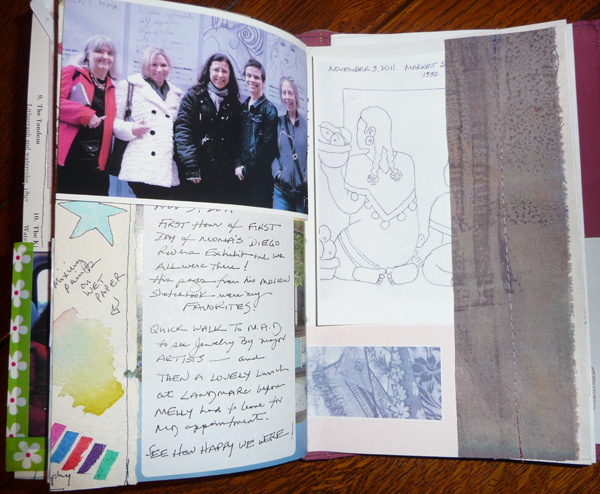 I had so much fun making and keeping this journal, that I decided to make another one for 2012 and to again document my art adventures in New York City. Yesterday I pulled out all of my hand dyed and painted fabrics and made selections for the new cover.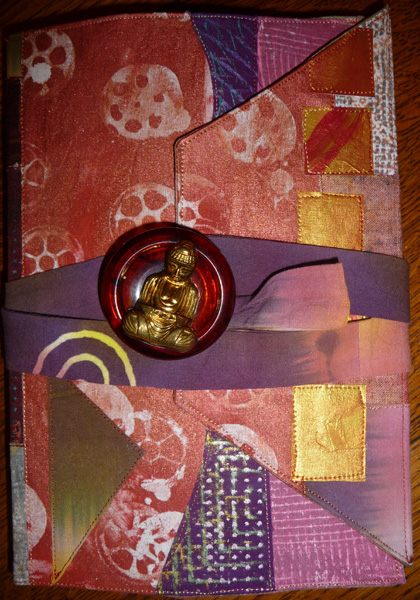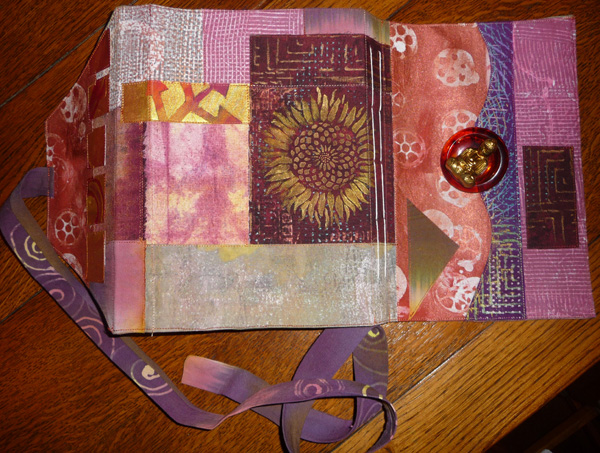 And I added my first pages, including my sketches of caricatures in the Infinite Jeste exhibit at the Metropolitan Museum of Art.