Thanksgiving 2011
We are relaxing a little after our Thanksgiving cooking marathon - this year for 22 adults and 5 children (ages 2-8). We cooked at our apartment on Tuesday, and then transported the food across Central Park to our daughter's. We cooked at her apt. on Wednesday and Thursday - and then had a fabulous mix of family and friends for approximately 6-7 hours. I struggle to complete journal/sketchbook pages during these days, but did two that were Holiday-related.
A Turkey - from a photo.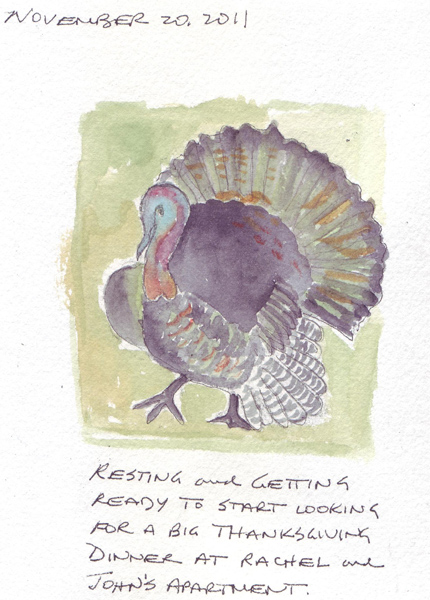 My champagne glass, bottle, and cookbook - from the event.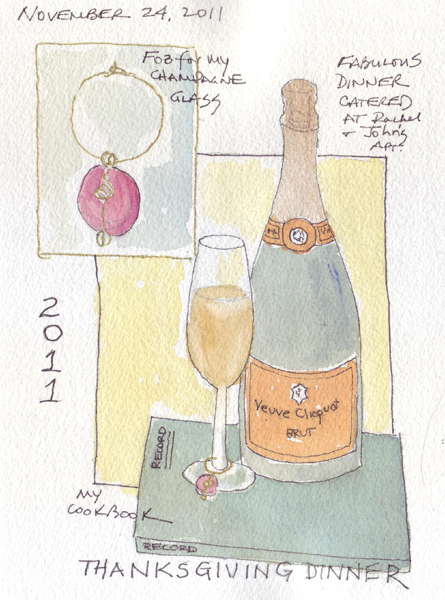 I hope that everyone had a wonderful holiday. My husband and I are always happy to host the event, but equally happy to rest up when it is over!