Deliberate Practice - Figure Drawing with my Paintbrush
There are two parts of my deliberate practice program - architecture and figure drawing. I posted Big Ben last week after I painted it without any pre-drawing. Today I am posting my first figure drawn directly with my brush and watercolor. I used a photo in the book The Nude Figure by Mark Edward Smith.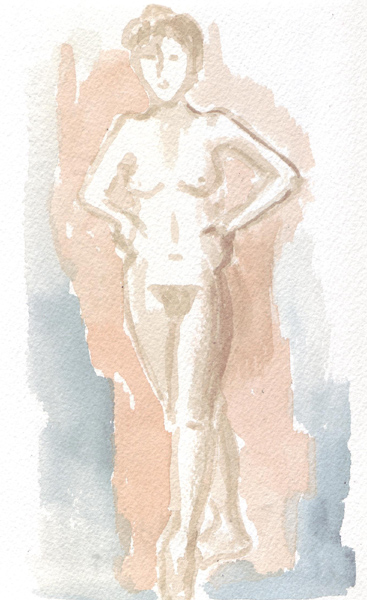 Will I be brave enough to draw with my paintbrush when I'm sketching live models?