Our Meet-up Drawing Group - at Carl Schurz Park
The Central Park Sketching and Art Meetup Group met in Carl Schurz Park this past weekend. There are lovely views over the East River from the Embankment - and the added bonus was the annual Gracie Square Art Show.
My first sketch was the view across the East River at 84th Street. It was an opportunity for me to leave my comfort zone and try to paint trees, sky with gray clouds, and water. The pigeon sat in front of me on the railing and I quickly sketched him, begging him to give me a full minute before flying off again.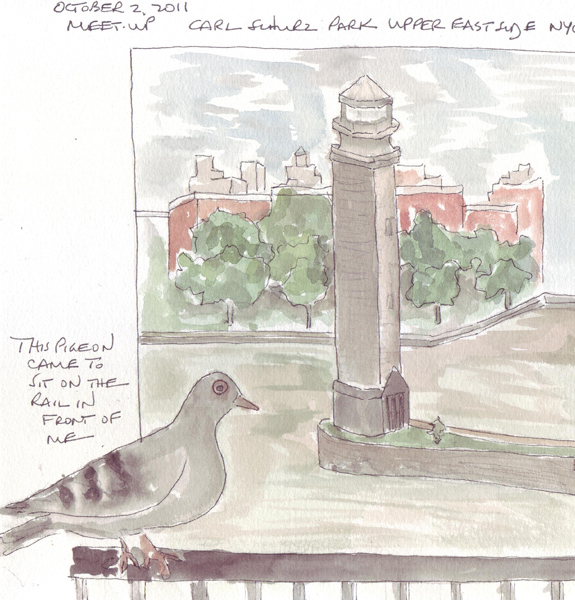 I sketched Amanda, another Meetup member, during our 2nd sketching period. And was surprised to discover that Ben sketched me while I sketched her.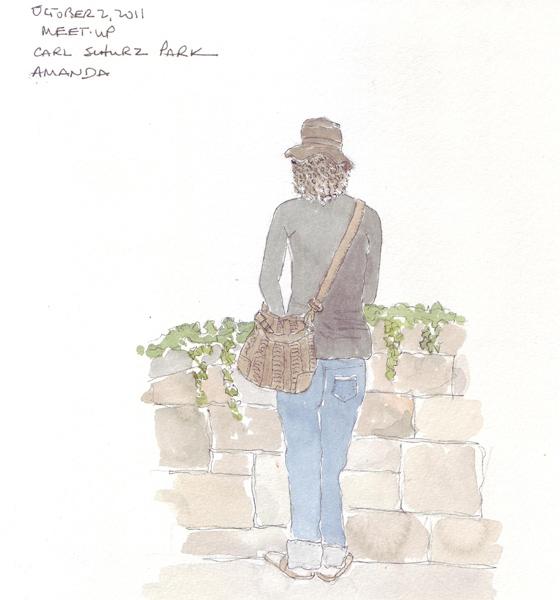 Ben's sketch of me: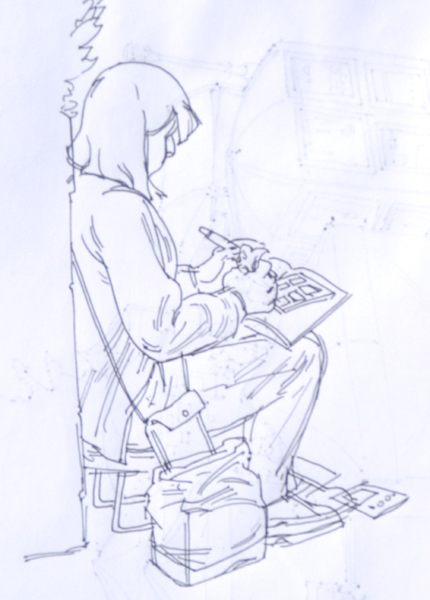 There was a wonderful wire sculpture artist at the art show and I requested permission to sketch his bass player . He said "go for it." Ron Stattner's website is <www.buzar.com>. I think you'll enjoy seeing his work.