Drawings From the Louvre at the Morgan Library and Museum
This exhibit just opened at The Morgan Library and Museum. There are very view images from the exhibit on line, so I'm linking to 11 that accompany the exhibit review in the New York Times.
I love works on paper, and especially preparatory drawings by well-known artists. To remember this exhibit, I chose to copy a drawing by Theodore Chasseriau, a 19th C. artist who was previously unknown to me. This drawing reminded me of some of Delacroix's drawings from Morocco and I was pleased to learn about Chasseriau's connection with Delacroix which began in 1834.
The original is so lovely, that I'm posting "The Woman of Algiers" by me and by Chasseriau.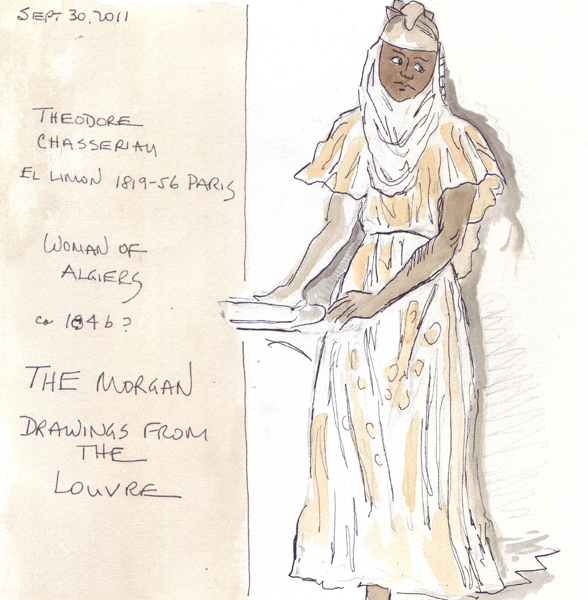 My yellow paint didn't scan very well - it is closer to the original than it appears here.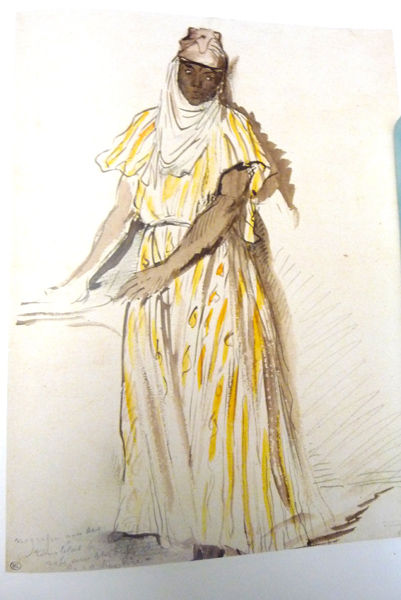 I took this photo from the Exhibit Catalogue which was on display, since exhibit photos were not allowed.