9/11 Memorial and Battery Park Figure Al Fresco
This past week, my friend Teri and I visited the new 9/11 Memorial and then met Pat for lunch and Figure Al Fresco at Battery Park City.
It was a gorgeous cool, sunny day - with an intense blue sky- much like 9/11/2001. My daughter was working on the 45th floor of the American Express Building, directly across West St. from the North Tower and witnessed the first plane strike. She evacuated onto West St after the South Tower was hit, and fled minutes before the North Tower collapsed onto West St., damaging the edge of her building.
Here is my sketch of the Memorial site showing the placement of the two pools, the Museum and Freedom Tower which are being completed, and the planned Performing Arts space. The Freedom tower, named 1WTC, is at the 84th floor and still growing.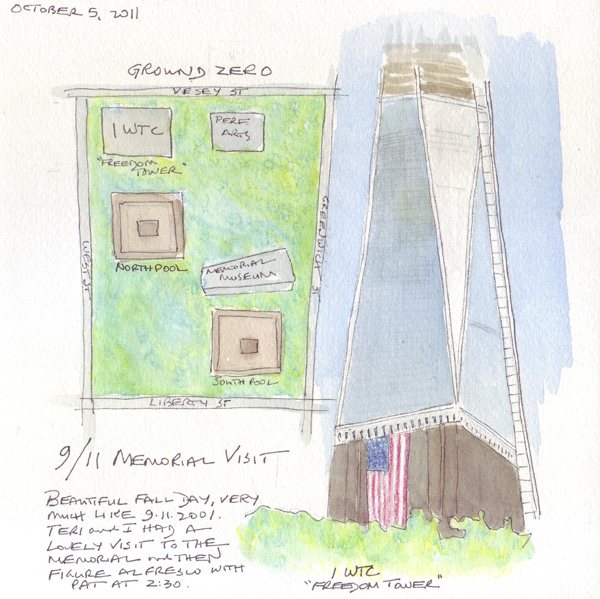 Here are 3 of many photos that I took on the WTC Site. The scale of the pools really surprised me and are quite beautiful - the sound of constant water passing over the falls and then down into the center square felt very calming.
The South Pool: Those are tiny little people seen above the edge of the pool to give you some idea of the scale.
The North Pool: The building on the top right is the new Freedom Tower, which will be the tallest building in the US. The building in the top center is the building my daughter worked in that year.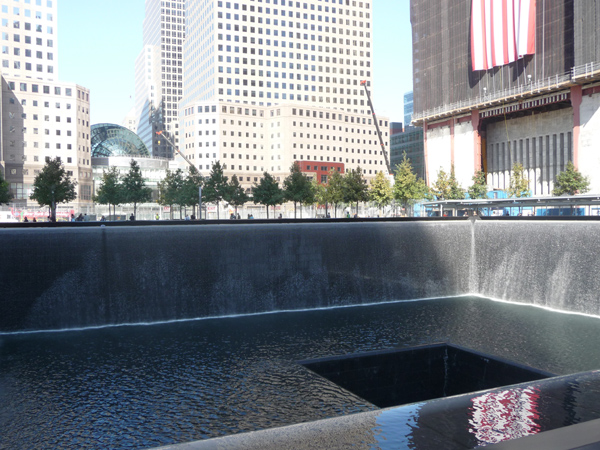 Here is the photo I took of 1WTC - Freedom Tower - from several blocks south of the Memorial site.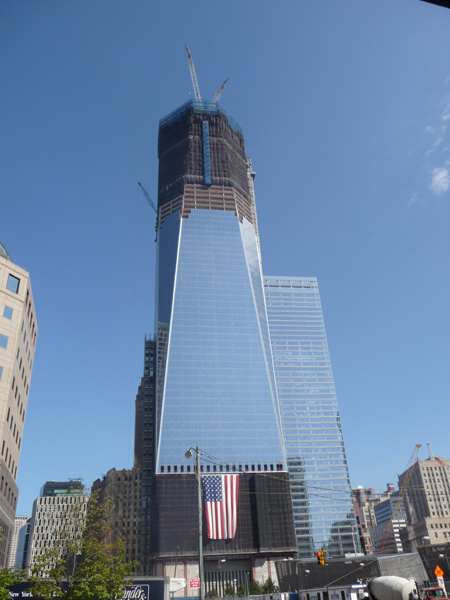 Just one page from my figure drawing sketchbook that afternoon. This was a 20 minute sketch with a watercolor pencil.