More Watercolor Sketchbooks
These watercolor sketchbooks were made with my bookcloth - white cotton fabric that was manipulated and dyed using procion MX dyes. All of them are full, even though I haven't numbered the last two before they were put up on the shelf.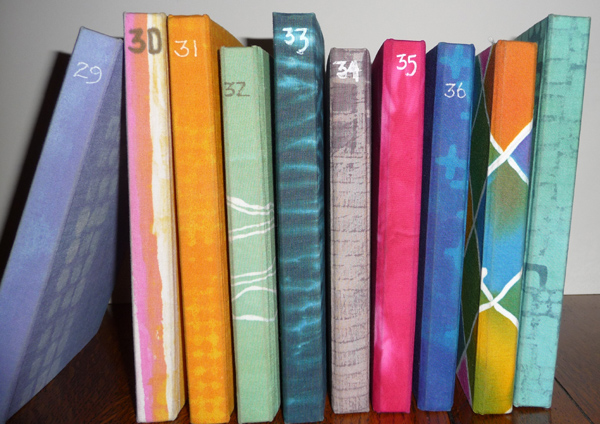 I learned how to use soy wax resist with procion dyes earlier this year and just had to try it out with all of my dye colors. Here is my "Harlequin" design,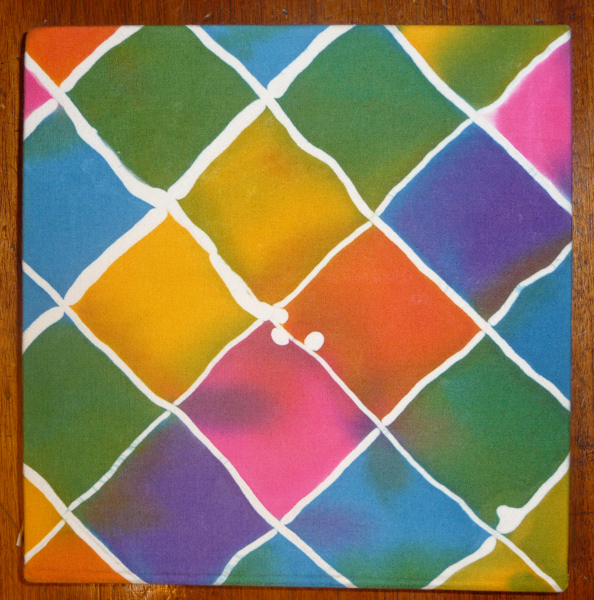 I just finished two more - one 5.5 x 7.5" portrait style and one 8" square. The blue one is my current daily sketchbook. Each of my sketchbooks has Fabriano Artistico 140 lb Soft Press paper. Getting the book size and the paper I liked was my initial motivation for making a sketchbook. Then I decided that I really loved binding books and making my own bookcloth is a complete joy. I get to work with different resists, fabric manipulations, stamps, screens and monoprinting. My series of black sketchbooks that were made with commercial bookcloth are so blah!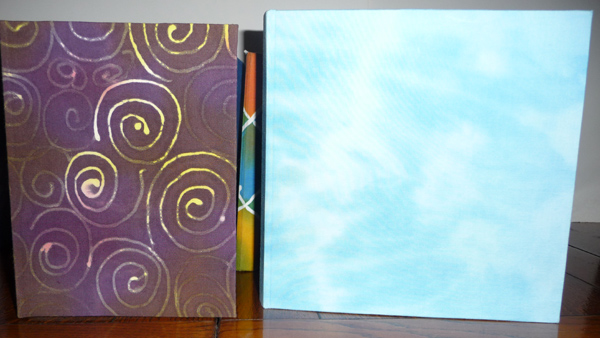 The recycled books, sketchbooks with black bookcloth, and covers of some of these books can be seen by scrolling through the following blog category. There is also a tutorial for how to recycle a book to make a watercolor sketchbook - that was how I started on this journey.
http://www.paperandthreads.com/bookbinding/
http://www.paperandthreads.com/2008/03/recycling_an_old_book_as_a_wat.php