Chicago Vacation
We went to a family wedding in Chicago last weekend, and all of our children and their spouses were there too. So we managed to get one of our rare family photos: my husband and I, our 3 children and their spouses.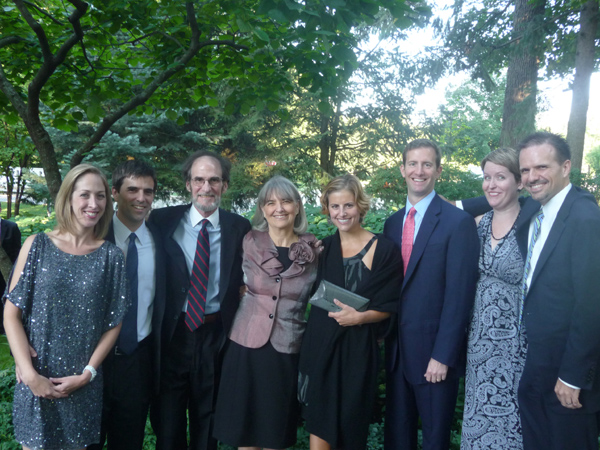 My husband and I lived in Chciago many years ago, and enjoyed staying a few extra days with friends. We saw Millenium Park for the first time and enjoyed a return visit to the Art Institute. This is a drawing of one of 3 "drinkers" of a Van Gogh painting that I had never seen.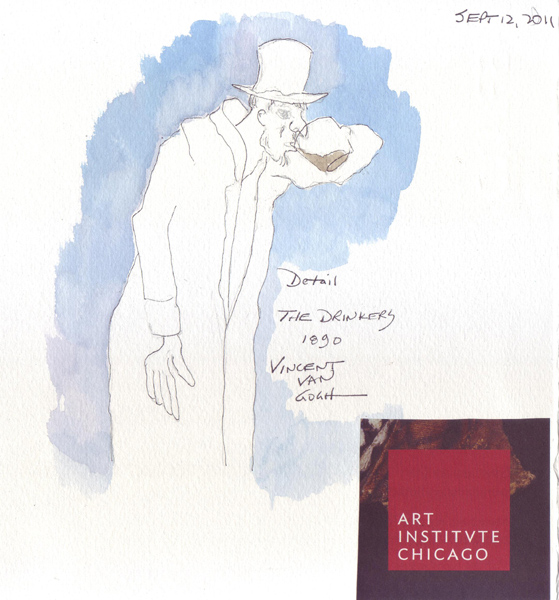 Our friends took us to see the Milwaukee Art Museum and the Calatrava-designed Quadracci Pavillion. It is magnificent! Three times each day these bird-like wings open up, filling the building below with amazing light. I drew the open wings from a photo I took while standing outside on the pedestrian bridge.