More Sketches With Watercolor Pencils
I just did several exercises from the 3rd Lesson in Kate Johnson's Mini-Watercolor Pencil Class.
Exercise 1: I sketched randon tools from my sewing desk with neutral hue watercolor pencils (7 total) and decided that I liked the Albrecht Durer (A.D.) Dark Indigo and Burnt Umber best. They have now been added to my everyday pencil/pen/eraser case so I can really try them out.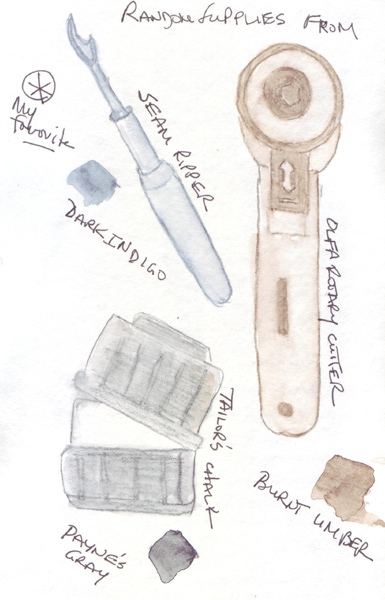 Exercise 2: I used one watercolor pencil to do an entire drawing - trying to achieve light, medium, and dark values. This sketch of my Grand daughter's dog was done with a black A.D. pencil.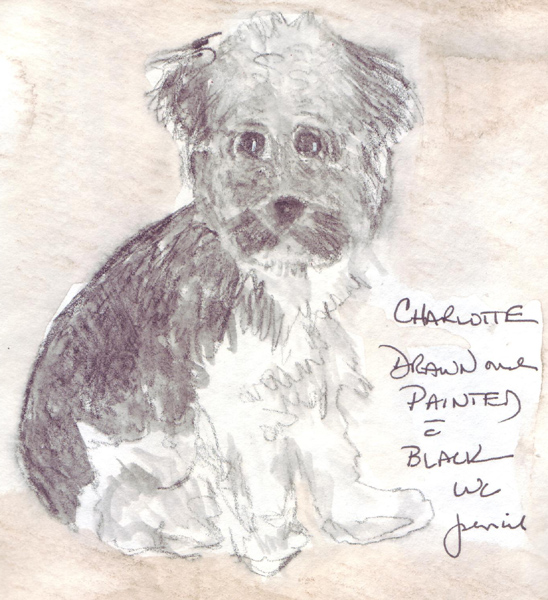 Exercise 3: I quickly laid down lines for this portrait (taken from a photo) with the Burnt Umber A.D. pencil and then painted it with W-N watercolors.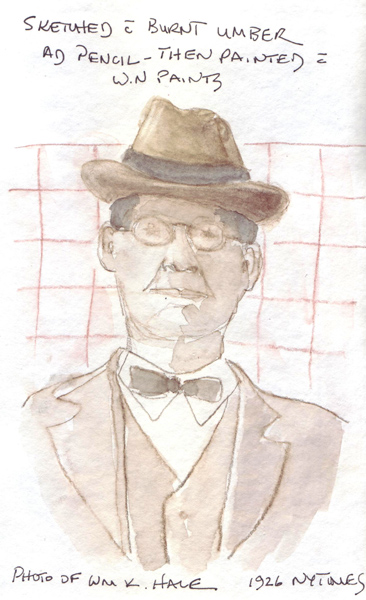 I will be in Chicago next week, so I scheduled a blog post with photos of my watercolor sketchbooks - that I make with my procion MX dyed fabric as bookcloth. There is also a link to a tutorial for the method I use to make watercolor sketchbooks from inexpesive out of print books.