Holiday Weekend Adventures with Our Grandchildren
NOTE: My fabulous son Jason solved my blog problems this weekend, so hopefully there will be no further difficulties with access or comments.
We had from 2-5 grandchildren here with us, without their parents, from Thursday through Sunday. My husband and I love to have them overnight and now that the 4 oldest are 4-8 years old, they are really capable of amusing themselves for long portions of the day. However, we try to plan adventures whenever possible.
On Friday we took the subway to Bowling Green and started at the National Museum of the American Indian. It was the first visit for everyone except me. One highlight was getting an adventure brochure with 12 cards for objects that they needed to find in the permanent exhibit. The other was playing in the "tipi."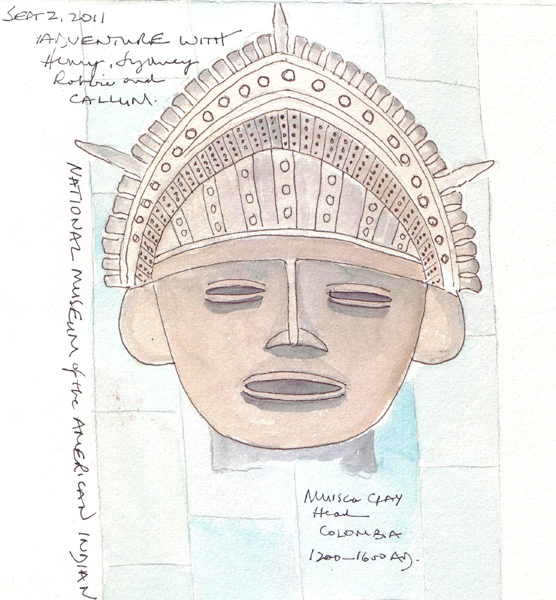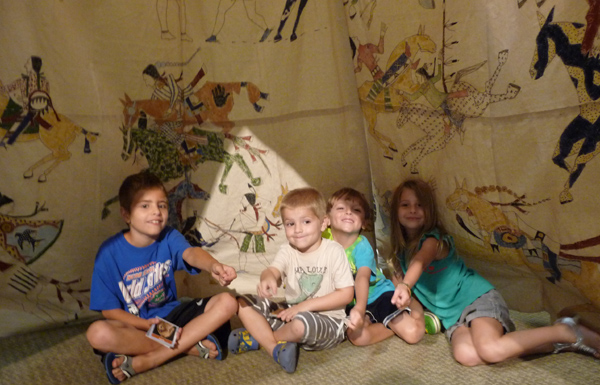 On Saturday we took the bus to the Central Park Zoo and had unusually good luck seeing the animals. The penguins were energetic, the polar bear was playing in the water, and the snow leopard was pacing on the rocks in his woodland enclosure. We ended with the sea lion show and I was able to sketch the sea lions while we watched them being fed. I used a mahoghany watercolor pencil and then painted them with watercolor later.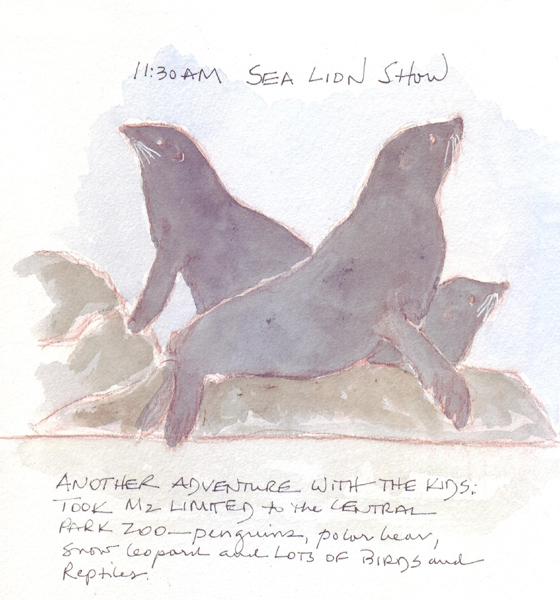 Early Sunday morning the 2 year old joined the group and they all just wanted to play together in our apartment. After everyone departed, I did a sketchbook page for Zach.