Final Beach Journal Pages for July
These are the journal pages that I did on Friday, Saturday, and Sunday - the last until the end of the summer.
Sydney and I sketched together and she drew hydrangea blooms while I sketched her - which was her request. It doesn't look like 6 year old Sydney, although she said I got the hair drawn correctly! I never used to draw family members, so at least I'm now trying to capture a likeness.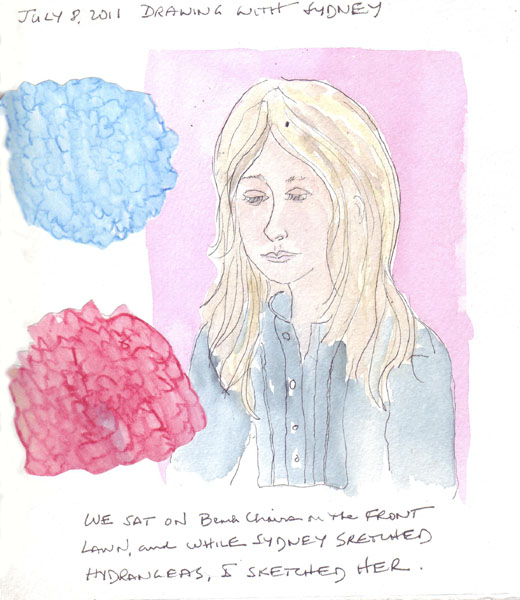 I love sweets and was tempted by a freshly baked cookie and a Dunkin Doughnut most of Saturday afternoon. I succombed to one, but not the other!
I was awakened when a bathroom hairdryer slipped in its holder, turning it on, and couldn't get back to sleep. So I moved out to the sunroom and listened for the birds to wake up while I read. There was suddenly a very different, insistent chirp, right outside the screen door and it was a beautiful cardinal. This was drawn from a photo since he flew off pretty quickly.