A Happier Day
On Saturday (7/2), during our family July 4th holiday at the beach, our 5 year old grandson Robbie fell and broke his humerus while all 6 cousins were playing and having fun. They took him to the local emergency room for XRAYS, and then because the fracture involved the joint, they packed up and went back to New York City. He was operated on 24 hours later and 3 pins were inserted.
Here is unhappy Robbie with his little brother Zachary, just waiting to get into the car to go home. We were all devastated and worried. And he was soooooo disappointed to be missing everything.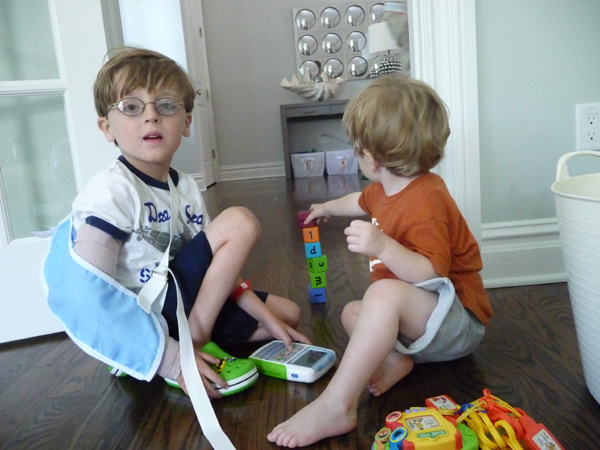 And here is my drawing of Robbie on Thursday, 5 days later, when he saw his doctor, had a good exam, and got a hard cast in his favorite color - GREEN.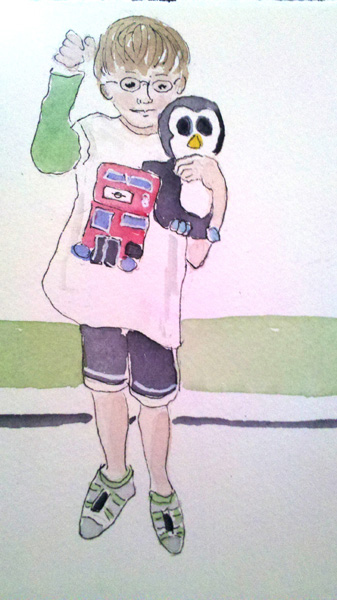 The best news is that his day camp is happy for him to return on Monday and will modify his activities. His cast will be removed in 4 weeks - right before his birthday! AND we are all redoing our family beach holiday at the end of August just for him.