Two More Beach Journal Pages
Our beach week ended yesterday, and I have two more journal pages to post - both done at the end of our 2 mile early morning beach walks. We haven't figured out why there is "feast or famine" finding shells on the beach, even when we are there around low tide.
My husband and I LOVE walking the beach early in the morning and see only occasional dog owners and joggers during the 2 mile strolls. We saw more crab shells like the one I posted earlier, but still can't identify it. And we always see several skates and horseshoe crabs that have washed up.
Some sea gull feathers and a slipper shell - one of approximately a half dozen I found: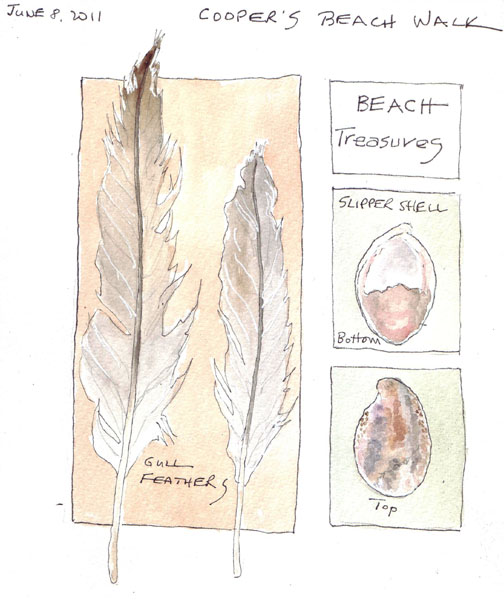 This is my straw hat - with several shells from the morning walk resting on the brim.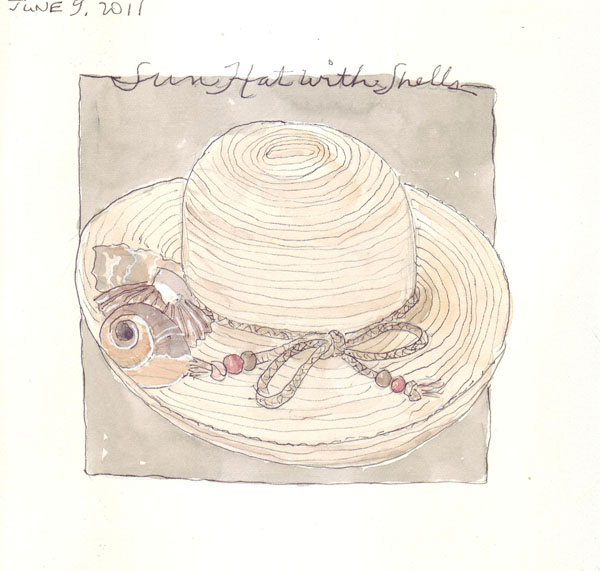 And a birthday photo: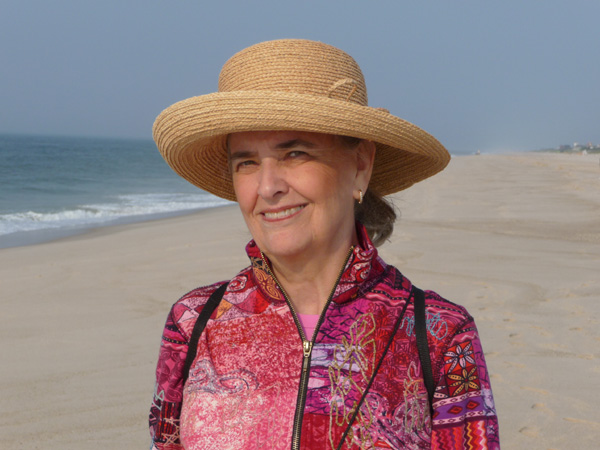 I'm amazed that the sea gull's really long wings, fold up and are barely visible on the gulls. I brought these photos home to do some summer sea gull drawings - which I find almost impossible to draw on the beach. As soon as I walk toward them, they scurry off and as I get closer they look like a gigantic plane heading faster and faster down the runway until they are eventually airborn.