A Few Days at the Beach
My husband and I are spending a few days at the beach. We love to take long walks on the beach early in the morning, and spend time collecting shells and learning about the variety of fish, crabs, skates, skate egg sacs etc that we see.
One of my grandsons asked me to start a shell collection for him and in the last few days I found a good selection: clam, scallop, oyster, moon snail, whelk, mussel and slipper shells.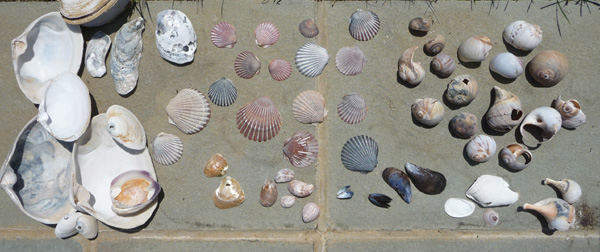 There were several dead horseshoe crabs, and two of these crabs that we still can't identify. Any ideas?,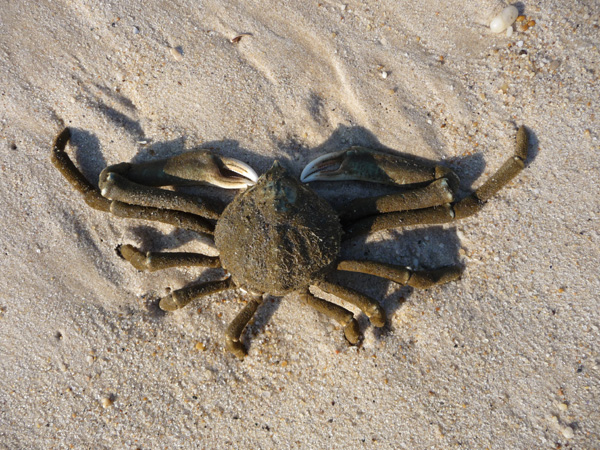 Today I painted 5 views of the largest and prettiest intact moon snail shell I found. Now I look forward to tomorrow's walk - we never know what we shall find!