Meetup Central Park Drawing - Saturday
The Meetup Central Park Drawing Group met at the Conservatory Garden for our usual Spring session - and I was attracted, as always, to the two beautiful fountains. This time I only sketched one of the Dancing Maidens, not all 3. Jesse, the group leader,photographs all of the drawings and uploads them to the website for the event. Next time we return to Bethesda Fountain and Plaza.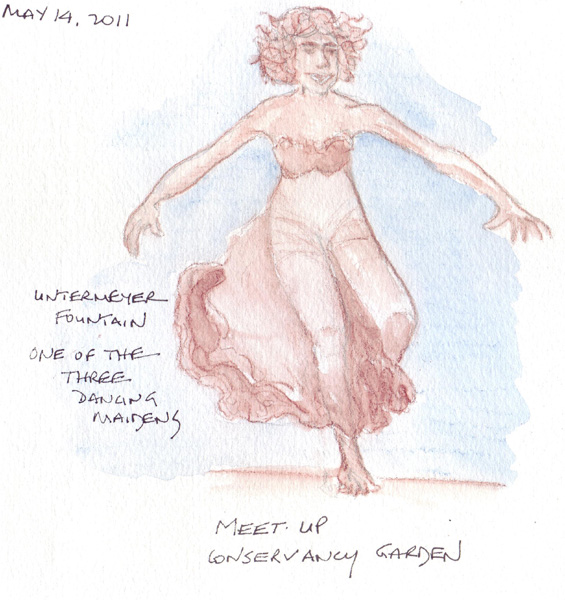 By the time we moved to the south section of the Garden, the wedding around the other fountain had ended and I was able to paint the nymph and flute player.