Every Day in May
I participated in the Everyday in May Challenge for several years by uploading my daily journal sketch to my blog everyday. It was a good way for me to combat my inner critic a little - because the quality and my happiness with the sketches varied greatly. This year I decided not to post daily, but to post more frequently than my usual schedule of twice per week.
Monday we took our 4 year old grandson to the Empire State Building. His two siblings have been there and he wanted to go. This page has a prepainted background and then a collage cut from one of the brochures they passed out there.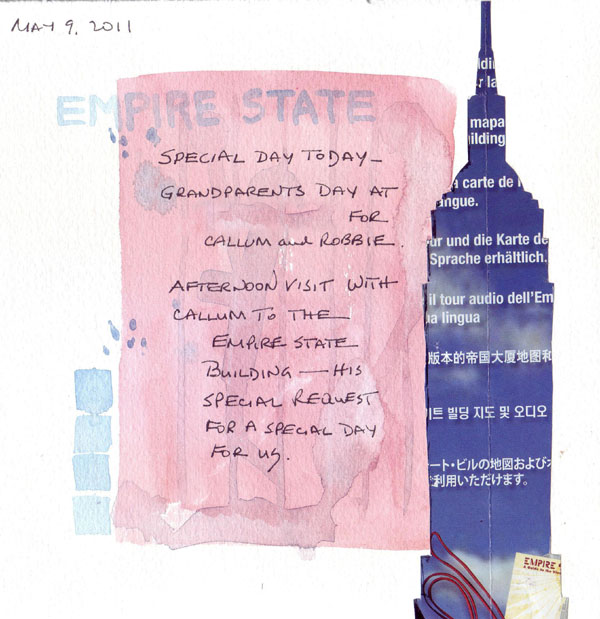 Tuesday I made my weekly drive to NJ to visit my 93 year old mother. She fell in Nov. fracturing both her right hip and shoulder. It was a beautiful day and we sat outside in the sun next to a gorgeous pink dogwood tree. The background was prepainted, and the dogwood blossom and lady are collages. The woman (Lady in the Park by August Macke) is one of the drawings I did at the German Expressionist exhibit during my 2nd visit.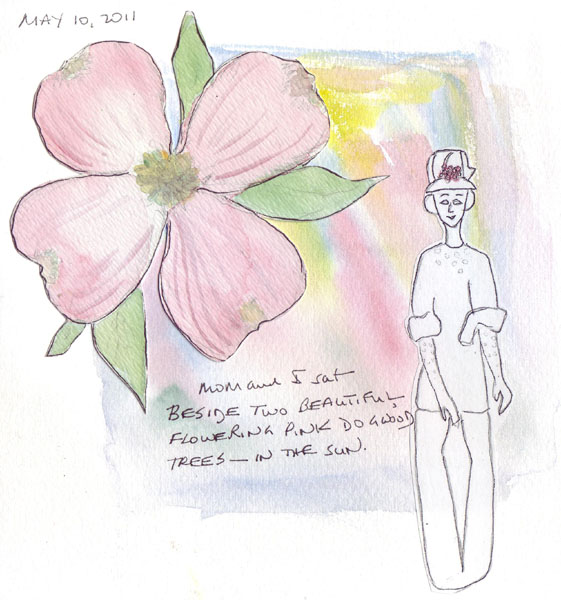 Prepainted backgrounds and collage are part of Roz Stendahl's Strathmore Journal class this month.
Wednesday I took my husband and met friends back at the German Expressionist exhibit at MoMA. I really love it and enjoy drawing my way from the beginning to the end. These are two journal pages of drawings done yesterday.