May Figure Drawing Practice
Between live figure drawing sessions, I still work on my Carla Sonheim Drawing Lab faces, full figures from posemaniacs.com, and sketch hands from the American Sign Language website.
The faces are usually drawn very quickly when I'm riding the subway or buses in New York City. The trick of course is figuring out who is about to get off. And people who are reading look like they are asleep. I'm hoping that this extra practice will help me "pull it all together" when I'm trying to sketch live models. For me it is the ultimate test of eye-hand coordination!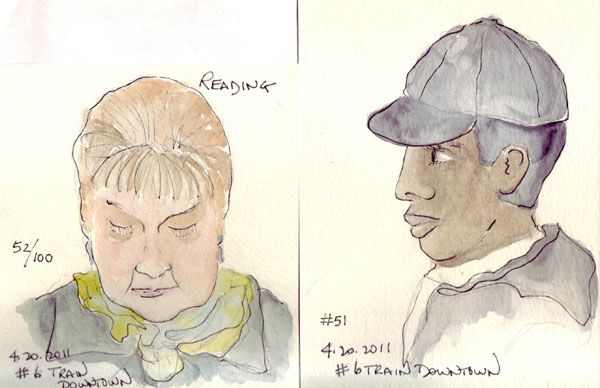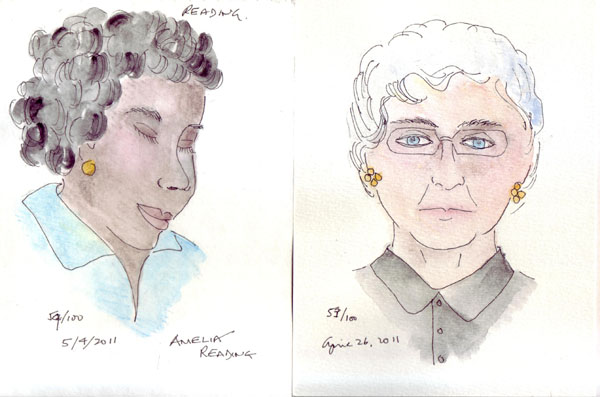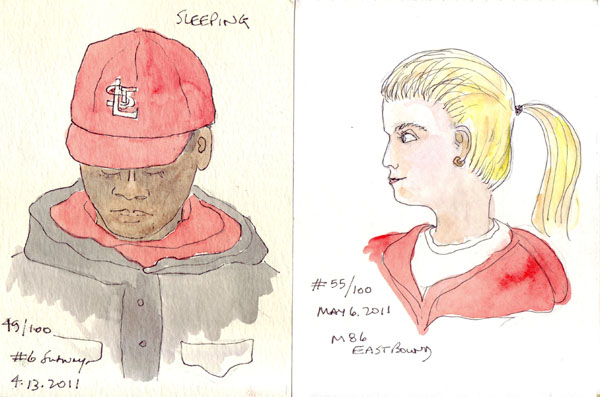 Hands Copied from American Sign Langauge Site and drawn with watercolor pencils. I only have two more letters to sketch.
http://www.lifeprint.com/asl101/pages-layout/handshapes.htm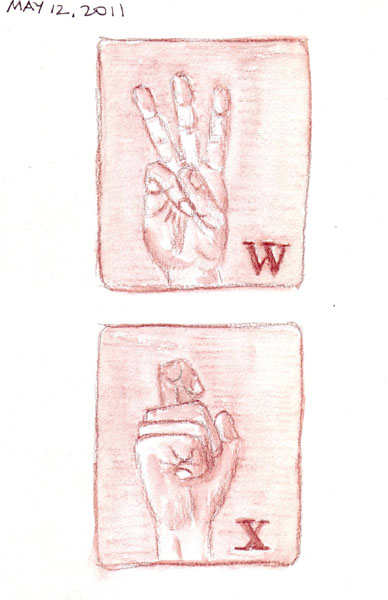 Figures drawn from http://posemanics.com with watercolor pencils - the 4 colors that I am trying out for live figure drawing next week.