A Day in Brooklyn
I met my friends Pat, Melly, and Gwen in Brooklyn on Friday to celebrate Melly's upswing week (week 3 after chemotherapy) and had a wonderful day wandering the Botanic Garden and the Art Museum. It was my first visit to the Gardens - WOW! The wisteria and tree peonies were unbelievable. The website says there are 300 tree peonies in bloom! Go see Melly and Gwen's blogs for their sketchbook pages and some photos from the day.
I sketched a little (in pen) as I walked and Gwen taught us about the Chelidonium Magus plant whose sap was used as pigment in Medieval manuscripts. The yellow squiggly lines and the yellow flower on my sketchbook page are all from the sap of the leaves when you break one off the stem! Amazing!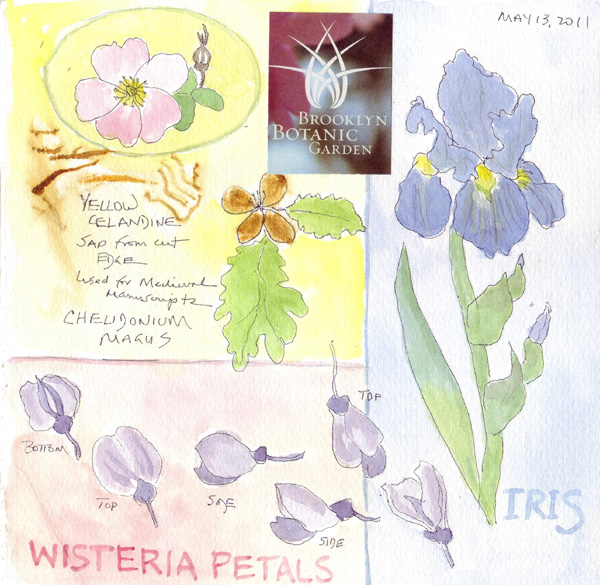 After a lovely lunch on the patio in the Gardens, we walked next door to the Art Museum and spent most of the time sketching in the African Arts section.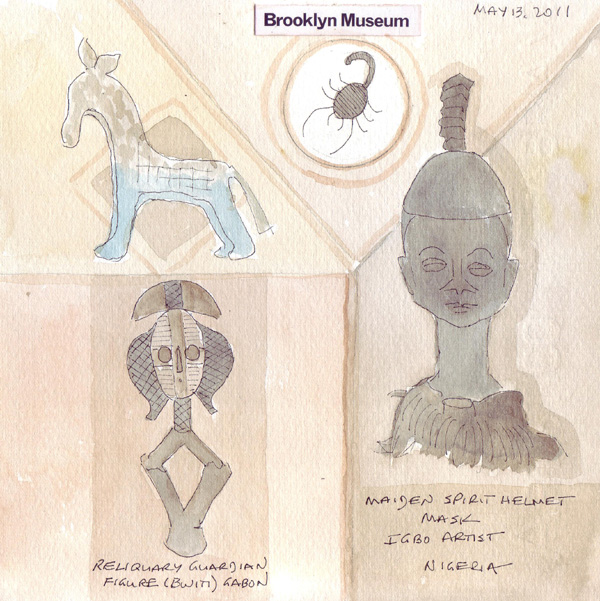 Then we took a quick tour of Judy Chicago's Dinner Party and the current exhibit in the Feminist Art Center. It was a fantastic day - and a very easy trip for me from Manhattan to Brooklyn by subway.