Some Experimentation
I was fascinated with many of the images on prints in the German Expressionism Exhibit at the Museum of Modern Art. At each visit, I made some quick sketches of some of the figures in the prints, and this week made two of the dancers into stamps. The first test of the stamps was made on this journal page.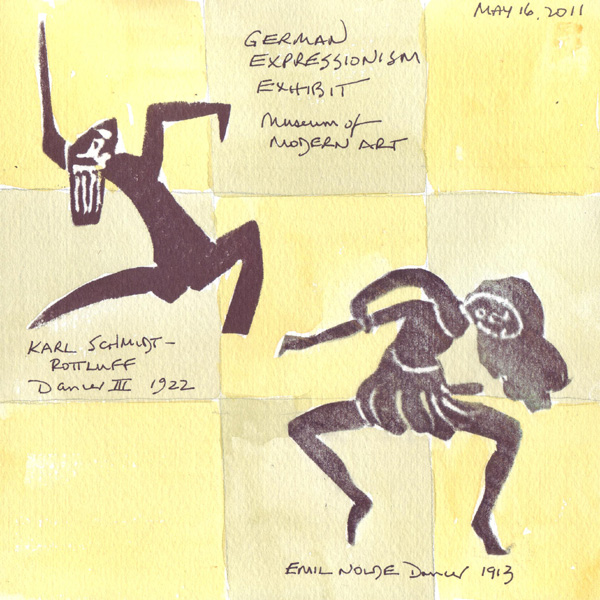 Jane Davies posted some lovely mixed-media art with gesso, acrylic paint and freezer paper resist on the Sketchbook Challenge blog. I went to her video link on her blog and tried to duplicate it, but it failed. My freezer paper image, an outline of 6 of us on Team 5 at an NYC scavenger hunt, didn't stick properly and paint went under the resist. So I dried it, turned it over, and glued it down as a collage.
I definitely will try this again, and will probably use paper Frisket instead of my old freezer paper.