Sonia Delaunay at the Cooper-Hewitt Museum
There is a wonderful exhibit of Sonia Delaunay's textile designs, drawings, and paintings at the Cooper-Hewitt Museum and my friend Pat and I spent the morning there today. The website has a long video entitled Converation Among Friends and while watching it, in preparation for my visit, I sketched one of Sonia's friends. She was wearing a Delaunay-designed scarf and a hat she made from Sonia's fabric.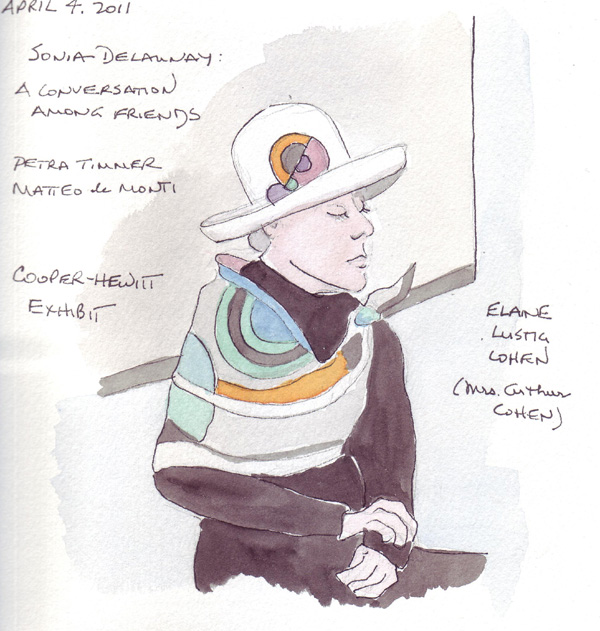 Today I sketched several of Sonia's fashion illustrations and many of her textile designs. While I've seen an occasional one of her paintings, this exhibit was remarkable and her art so varied. Here are two of her fashion illustrations that I copied.